What Applications and Systems Should Your PSA Software Integrate With?
The beauty of SaaS applications is that they can easily integrate with other applications. However, to misquote George Orwell: "All integrations are equal, but some integrations are more equal than others". For any SaaS solution, integrations are important. Why? They strengthen the usability, efficiency, and functionality of the application making it stronger than the sum of its parts. A classic case of one plus one equalling three. Professional Services Automation (PSA) solutions are no exception to this.
What makes a good integration?
There are several components to an integration strategy that need to be considered. Just having a list of applications to integrate with does not make an integration technically sound or even worthwhile.
There are questions to be asked. Is the integration one sided? Is there a joint marketing approach by both companies? An example of getting this right is Kimble announcing its integration to the Sage Intacct ERP solution. Sage Intacct also lists Kimble on its marketplace. This is not the case for every PSA vendor and every integration.
For PSA solutions it is not just about how they integrate but what they integrate with. There are several types of systems that PSA should have strong integrations to. This includes systems of record such as CRM, ERP and HCM and other specialist systems including Travel & Expense, CPQ, RMM, Project Management and ATS.

A look at integration methodology
There are many ways that applications can integrate. Each has benefits but the list below is an indication of how tight that integration is.
1
File Transfer/ Import Export:
This takes many forms. The simplest is exporting data into a file and then manually importing that data into another application. Automation can speed this up if it takes place regularly. For really integrated systems, this is a bidirectional exchange of data that allows changes in any integrated system to be reflected in the others.
2
PaaS:
Platform as a Service provides a coherent platform on which developers write and deploy applications. The platform is managed for them so that they do not have to worry about updates or patching. It delivers solid integration through the software stack that the platform consists of. It does not guarantee integration with other applications although some PaaS providers work with their customers to enable integration between different applications hosted on the PaaS that they manage.
3
API Integration:
Many SaaS applications have developed an application programming interface (API). It enables other companies to connect to their database and functions within the solution. Some APIs surface more functionality than others and not all are equal.
4
iPaaS:
The integration Platform as a Service is very different from the more traditional PaaS model. It is designed to integrate applications and services across multiple platforms including on-premises and cloud. It makes it easier for developers to link their own applications with those of partners and customers. The support for multiple environments makes it an ideal hybrid solution and it is likely to see very high rates of adoption as organisations find themselves supporting multiple cloud and on-premises environments. Examples of iPaaS include Mulesoft (now Salesforce Integration Cloud, Dell Boomi, Jitterbit and Celigo.
There are typically four key systems of record within a professional services organisations (PSO). PSA, (Operational), CRM (Sales), HCM (People) and ERP/Finance (Accounting). When data flows between each of these systems organisations see significant benefits. The importance and frequency of those data flows varies.
Organisations that use PSA solutions can typically be divided into two types, Professional Services Organisations (PSO) and Embedded Services Organisations (ESO). Each may have different requirements for integrations.
CRM Systems
The most important integration for any PSA solution is that with a CRM system such as Salesforce, Microsoft Dynamics CRM or Oracle. A tight integration drives significant benefits. A lack of integration significantly hinders efficiency. Data flows are frequent and bi-directional.
To deliver resourcing forecasts a PSA needs a full insight into the sales pipeline, including the likelihood of landing projects. Without that reporting systems, typical Excel, need to combine the two data sets and estimate requirements. This creates extra work and less accurate estimates. A tight integration helps turn opportunities into projects, eliminates errors from the process and ensures that what was promised is captured in the PSA.
It also ensures sales teams are updated about project statuses without accessing the PSA solution. This enables them to manage the account better. Cross sell and up sell opportunities are surfaced more easily. Data flows also need to be in near real-time. The account executive does not want to be blindsided walking into a meeting. Additionally, if an issue occurs during a meeting that requires escalation they can raise it immediately.


ERP Systems
PSA solutions support project accounting. However, this is different from that delivered by an organization's financial management solution. Having a bidirectional flow of project and corporate financial data between the two systems is beneficial.
This is about more than financial data. CRM systems move contact and customer information to the PSA at the start of a project. An ERP system can receive that information from the PSA when it is ready for invoicing. It also replicates data around projects, accounts receivable, accounts payable and revenues. Invoices raised in the PSA can map account coding information across the two systems. This allows the data to flow into the corporate accounting solution whether it is SAP, Oracle, Workday, Sage Intacct or any other. While this integration should be frequent (especially for invoicing) it does not need to be in real-time.
People Systems
Consultants are the most valuable asset of any professional services organization. They win and deliver business. A PSA solution looks after the operational needs of the consultants. However, a PSA solution does not, and should not, hold exactly the same information as an HCM system.
Integration between the two has several advantages. Both systems hold core information about individuals and their place in the organizational structure. Mapping skills between the two, however, is rarely successful. Real-time data transfer is rarely a requirement and can be weekly. One exception to this is when updating staff costs after annual reviews.
Resource Managers need a different level of granularity than HR such as vacation and leave. When an individual books leave in an HCM solution it should flow through to the PSA. This enables the Resource Manager to know the actual availability of their resources. Market leading solutions include Workday, Oracle, Ultimate and SAP. In some instances the flow is in the other direction, notably for embedded service organisations that may use a corporate HCM solution.
There are also connections between HR, CRM and the Finance solution. When mapped correctly and automated they reduce errors, increase efficiency and improve reporting insights.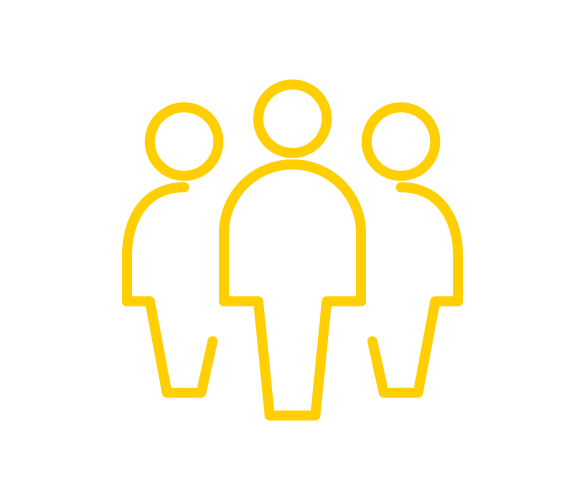 Other integrations can bring added benefits
There are several other solutions that PSA systems benefit from integrating with. Some are complementary to PSA while others assist the business to function more effectively. The remainder are often industry specific and tailored to support specific verticals.
Examples of these are Tax, CPQ, Project Management, Ticket Management, Travel & Expense (T&E) solutions, Contract Management and Applicant Tracking Solutions. Tax compliance software commonly integrates to ERP and Financial Management solutions to ensure tax compliance when raising invoices. However, in several cases, raising invoices from within the PSA solution makes more sense, especially as the information required on the invoice is retained within that solution. Integration with a tax compliance solution such as Avalara ensures that the relevant sales taxes are captured correctly.
CPQ solutions strengthen the bond between the CRM and the PSA Solution. Repeatable services allow project templates to be created within the PSA solution and then surfaced in the CRM solution as packaged services. They act as a bridge between the two solutions and deliver other benefits during the sales process. This helps ensure that what is sold by the sales team is deliverable by the project team.
Integration to Project Management solutions, such as Microsoft Project, can have two benefits. Firstly, aligning project management functionality to specific processes. Secondly, clients sometimes insist on specific project management software being used for all their project work, even that delivered by external consultants. Integration allows a professional services firm to keep both solutions aligned without duplication of effort.

Many services organisations use ticketing management solution so integrating the two make sense. Tickets raised with a service centre can often become a project managed by the PSA. In the other direction, tasks within the PSA may need delivering by another department in the organisation that uses the ticket management solution. Automating these processes reduces errors while increasing visibility and efficiency.
PSA solution often have expenses functionality but they rarely offer the travel booking integration available in specialist T&E solutions. T&E solutions can increase the efficiency of consultants through the semi-automated creation and booking of itineraries and the automated flow of expense receipts into the PSA and ERP solutions. It means that project costs are more accurately tracked and savings from the T&E solution are an added benefit.
Integration with contract management solutions such as Conga assists with automatic document preparation based on PSA data to create the statement of work. This ensures that they are created efficiently and correctly, without running the risk of using old templates.
Integration to an Applicant Tracking Systems makes sense for professional services firms looking to hire new staff and source contractors. It delivers the ability to match the understanding of the skills currently available with the actual pipeline. This helps firms increase training budgets for specific skill sets to prepare for future demand if contractors are not available externally.
Industry specific solutions
Some PSA's target specific vertical markets. These often have specialized integrations that are not seen or required in other vertical industries. An example of this is PSA solutions targeting MSP (Managed Service Provider) industries. These often have integrations to RMM (Remote Management and Monitoring) solutions and Security platforms.
There are similar integrations found in professional services firms targeting government contracts. In the Architecture, Engineering and Consulting (AEC) industry, firms may use specialist software such as Bentley or Autodesk. Integration to the PSA to those can deliver additional efficiencies for the organization.
A PSA solution never runs a business in isolation. It is always part of a greater software architecture. Despite it being the operational system of record that runs the engine of the business, it is also rarely the first solution in place. That normally goes to an Accounting or ERP solution. In industries where the professional services firm requires specialist software, PSA may be required to deliver increased operational efficiency and governance. The selection of a solution should therefore consider how it fits within the overall software architecture.