How Code Zero Used Kimble to Flexibly Manage "Rocket Growth"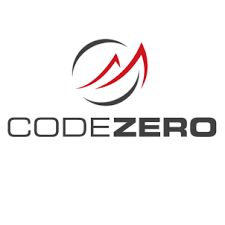 May 10, 2018 –Dynamic, cloud-focused US-based consulting business, Code Zero, put Kimble PSA in place at the foundation stage in order to manage rocket-like growth, while reducing the administrative burden.
Code Zero, which develops solutions for its customers on the Salesforce platform, was quick to achieve recognition as a Gold Salesforce Consulting Partner and in February 2018, the company was named among 20 "Best of the Best" in an independent benchmarking SPI report. Having Kimble in place has underpinned this early success, said Managing Partner John Hildreth. "When we started in 2016, we wanted to make sure we had the runway prepared. We intended to go off like a rocket and we wanted to have the systems in place that would support that growth."
In previous roles, Code Zero's founders had worked with a lot of the software tools available, in "piecemeal" fashion, with custom-built solutions. But when founding Code Zero, they wanted to manage capacity, demand, project financials, and report actuals on the same system. "We knew that Salesforce was a platform that was capable of pulling all that information together." Kimble offered the route map and dashboard they wanted. Hildreth said: "We are now able to easily manage our resources, engagements and invoicing all on the Salesforce platform."
One of the reasons for the business' choice of name is "Zero Code" – the idea that writing code should be kept to a minimum: 'We know the capabilities of Salesforce and exhaust native configuration before looking to code as a solution." Code Zero takes the same approach at home and has made use of Kimble's configurable out of the box functionality and best practice framework to run an efficient and streamlined operation. This frees up business leaders to focus on the route ahead. Hildreth said: "The use of Kimble has allowed us to focus our efforts on what we do best, which is to solve complex problems for our clients."
Kimble has allowed the business to integrate sales with delivery, to create accurate forecasts, to draw insights from data with the help of Kimble's exclusive diagnostic analytics and to develop flexibly: "Since the start, we have expanded our catalog of offerings. Kimble has allowed us to add new propositions with next to no effort. With Kimble we can be confident that the new items in the service catalog will work with all our other settings like holiday schedules and a number of hours per working day."
Since adopting Kimble, Code Zero has "grown into it and we are still growing into it." They are now implementing Kimble Community to share project details with customers and to give them real-time visibility into how their projects are progressing.
As Code Zero continues to expand, Kimble supports its agile approach, keeping the administrative overhead to a minimum. Senior manager Melody McGloin said: "Kimble helps us to plan more effectively. Kimble is how we manage our staff, how we know who is working where. We know where people are now and where they are forecasted to be. We use it for planning, forecasting, timekeeping, resourcing, and recruiting."
Kimble supports proactive and efficient resourcing. McGloin said: "It provides really good visibility of hours worked. Consultants can see their assignments. They get a view of what their projected usage is, what their forecasted usage is and which probable projects they are lined up against."p against."