Nine Ways to Improve Resource Utilizationin the next 30, 60 and 90 days
What is Resource Utilization?
Professional services resource utilization refers to how the various resources, or, experts, who make up the major cost base for services organizations are using their time. Optimizing this important metric falls firstly to resource managers, secondly to project managers and thirdly to service professionals.
When people have a maximum workload in terms of hours per week we say they are fully-utilized. But there are different categories of utilization.
Billable utilization is when resources are doing paid work for a customer. Keep in mind, someone can be very busy without achieving the workflows and productivity that we might wish to see.
Non-billable utilization is time that can't be billed for. That could be internally-focussed work, it could be training or it could be pre-sales. These uses of time are all valuable but they need to be tracked, because customers will have to pay higher fees to cover it.

Another category of non-billable utilization can occur because the project delivery has been poorly planned – someone thought this engagement would take 80 hours of work and that's what the client was charged for. But the 80 hours is almost used up and there is more work to do, so the additional hours are absorbed or written off by the service provider.
How Technology Can Assist Each Role To Improve Resource Utilization
1. Resource Managers
Resource managers are responsible for allocating individual resources to the most appropriate projects and engagements. It is a little like the job of a team coach – selecting the best combination of players to send out onto the field. Just like putting a sports team together, resourcing is rarely about finding the perfect fit. It is getting the individuals who work well together – who have the right mix of skills and experience, where junior members have the opportunity to learn and more senior ones can pass on some skills.
Resource management is an art, and this role cannot be replaced by bots. That said, resource management software can be of huge benefit to the skilled professionals who perform this role, enabling them to do their jobs better and more efficiently.
Using business management software such as Professional Services Automation PSA makes it easier to access accurate, up-to-date data at the touch of a button about who is available and when and what they are best at. What experience have the gained recently? Perhaps they have acquired some new skills and qualifications since they joined the organization? What engagements and other tasks should they be assigned to? Getting the best fit of people to projects is likely to ensure that their time is utilized in an optimum way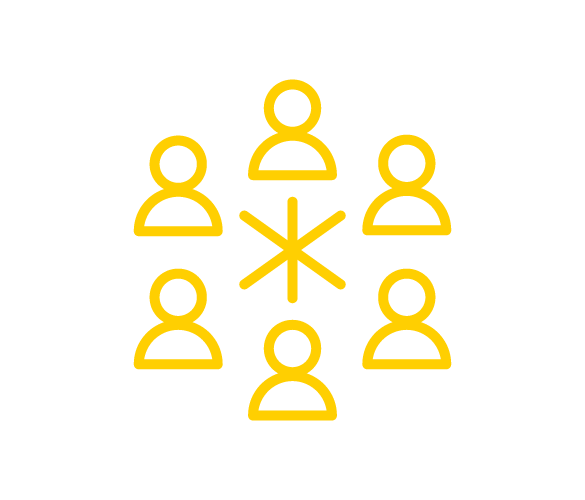 2. Project Managers
Project managers are responsible not just for approving time but for ensuring the milestones that were projected are being reached. They need to keep the project plan up to date, and also to ensure that difficulties are red flagged early on. This helps ensure customer satisfaction rates remain high in all engagements. Nobody wants to hear towards the end of a job that there is a lot of unfinished work and unexpected cost. And in a fixed price or managed service contract, letting this slide means it may take a lot of unbillable time to rescue this project.
3. Service Professionals
Service professionals themselves participate in the effort to improve utilization. PSA allows service professionals to easily see what they are being asked to accomplish with their time, and then to record what they have completed. It is important that time tracking and recording is kept up to date and accurate, as this information is vital to the process of improving resource allocation.
PSA gives managers a better idea of how resources are utilized, whether that is billable or not. It creates the potential to look forward and make the best business decisions. Increasing billable utilization directly affects revenue and profitability in a services business. In a separate article, Ten Ways to Improve Resource Management and Allocation, we set out some important general principles and techniques.
This article looks at some more specific tips and tricks to use PSA to improve resource utilization in the short term, over 30, 60 and 90 days.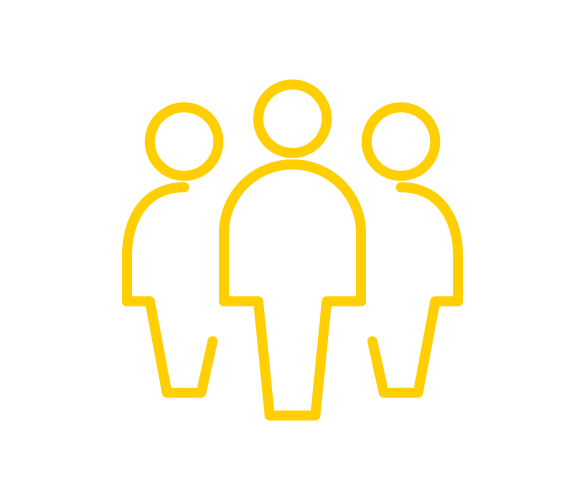 30-Day Plan: How to Improve Resource Utilization
1
Fill the gaps
Can we look at opportunities for maximising immediate capacity – for instance if there are people with underutilized time, can we find some work for them to do somewhere? If assignments have been cancelled or postponed, can we get those people billing elsewhere?
2
Optimize resource allocation on each project
Can we look for part-time utilization on the same account across resources and see if we can blend assignments so that one person is full time rather than 2+ people part time (and reallocate someone elsewhere – a full time role is often easier to land on a new assignment than a part time role)?
3
Start early on new work
Are there opportunities to 'Work At Risk' so getting people busy and billing on engagements where we are sure we are going to win the opportunity rather than waiting for all paperwork before getting people engaged?
1
Review the resources on each project
Looking ahead gives us the opportunity to change the team on the project to our advantage. For example, over the next couple of months can we manage out contractors, who are likely to be more expensive, and replace them with employees who are on the payroll?
2
Get underutilized resources onto billable projects
Can we proactively sell resources whose current assignments are ending? Can we highlight this availability by sending profiles to salespeople or account leads for upselling? Can we negotiate reduced rates or knowledge transfer rates for resource going into accounts who are on the bench (under-utilized) with the expectation that after a certain period they will be billable?
3
Manage demand from existing customers
Can we extend assignments that are coming to an end and proactively engage the customer in that conversation? This will drive pipeline and ensure continuity of assignments, avoiding a situation where there is a bump stop with staff "on the bench" while the commercial details of the extension are worked out.
1
Assess skill sets and look for opportunities to recruit
Three months ahead, we should be looking at emerging demand and analyzing the skills we should be incubating. Is there enough work in the pipeline to create an opportunity to recruit someone with the appropriate skills?
2
Ensure vacation time is spread across the year
Can we encourage holiday bookings and other unavailable time such as training etc. to be booked early? This avoids a build up of holiday at the end of the year – when everyone tries to take all accrued holiday and utilization plummets, or alternatively, carry-over affects utilization in the following quarter (typically carry over has to be used in the first 3 months). There is a fashion in some sectors for 'unlimited vacation' – but depending on the workplace culture this may mean that people don't feel comfortable about planning their trips. Giving people a reasonable entitlement and encouraging them to take it and to schedule it well in advance helps to create a more predictable situation.
3
Get new staff billing sooner
Can we look at new hire start dates (esp. expensive ones) and dovetail landing date with assignment start dates to maximise utilization from day one?
In conclusion, managing resources proactively in a services business is key to improving business performance – read "Why Resource Managers are the Unsung Heroes of a Services Business" for more information. Resource managers, project managers and service professionals all have a role to play in optimizing resource utilization. If they all have access to real-time accurate information through collaborative workplace management technology such as PSA, they will be in a position to take better-informed decisions that will benefit the organization.