Modern PSA Software: Benefits and Features
Professional Services Automation, often abbreviated to PSA, is software developed specifically to support companies who deliver billable projects to their clients either as dedicated consulting firms where services are the primary source of revenue, or through an embedded service organization providing complementary services to a core product offering.
In this article we describe the key benefits you should expect from the successful implementation of a PSA system as well as the essential features of PSA.
Four PSA Benefits for the C-Suite and Senior Management
1
Predictability of service performance
A PSA system provides the framework to build a predictable service based business.  The ability to see demand earlier, book resources before a deal is closed, accurately track remaining effort during project delivery and maintain timely, consistent period closing creates the conditions necessary for confident forecasting.  
A better understanding of future demand combined with improved predictability leads to more informed decisions on business models, staffing levels and future hiring.
2
Better collaboration between sales, service & finance teams
Repeatable project delivery success relies on close collaboration between the sales team, the project delivery organization, the finance function and the client.  PSA provides a single, trusted platform to manage deal scoping, deliver projects and track financials that improves outcomes for all parties and builds stronger customer relationships.
 Overall profitability is improved as the bidding process includes a detailed understanding of deal margin before projects are undertaken and deals can be structured to take account of risks identified during the sales cycle.
3
Create and track new business models
In an environment of rapidly evolving business models, the ability to monitor and react quickly is key to success. PSA provides the tools required to enable transformation from custom to packaged offerings, from time and materials to fixed priced contracts, and from waterfall to agile implementation methodologies.  
As these new service offerings are developed, PSA enables close monitoring of profitability to quickly identify what's working and what's not, and the insight to refine and manage service packages accordingly.
4
Performance insight to support better decision making
PSA provides the aggregated project delivery data necessary to track actual service delivery performance against planned revenue, cost and margin.  
Guided analysis tools highlight the drivers of performance trends giving management a trusted foundation for informed decision making.
Five PSA Benefits for Services Management
1
Services organization scalability
Before PSA, data that was needed to perform client invoicing and retrospective financial analysis was often distributed across multiple, manually-maintained, error-prone spreadsheets. As a services business grows, so does the complexity of operation: capturing the time people work and the expenses they incur, sending out bills promptly, forecasting demand, managing resources, recruiting people with the right skills at the right time, delivering projects on time and on budget.
PSA automates these resource management activities while implementing best practice processes that enable professional services organizations to scale predictably and efficiently.
2
Improved resource utilization
PSA systems include resource management and resource planning tools which provide a clear view of availability and scheduling of resources across practices, geographies and skills. Planning tools guide resource managers to find the best fit for a particular project activity to create the most efficient scenario for resource allocation and utilization.
PSA also monitors over-utilization of individual resources to spot potential for 'burn out' of key people, helping to retain top talent and avoiding the high costs and associated delays of finding a replacement.
3
Complete visibility throughout project lifecycle
Without PSA, financial performance against plan is often only understood as the project approaches completion. This is often too late to take effective corrective action. PSA provides visibility to project status, projected margin, and progress against planned milestones throughout the project lifecycle.
Managers receive timely alerts to tackle issues as they arise and the impact is understood not only for that specific project but also for any downstream effects that might affect the whole project portfolio.
4
Higher customer satisfaction
PSA software enables better client collaboration throughout the life of an engagement, significantly improving the likelihood of the project being delivered in line with customer expectations. PSA formalizes the process of engaging the services team in the sales cycle, which promotes confidence on both sides that the project will be delivered as sold.
During the delivery of the project, customer communication can take place in real-time, quickly resolving issues as they arise. Clients have self service access to a secure web portal to track project progress and approve time and expenses.
5
Consistent and timely period close process
Period closing is a critical operations process that drives cash flow, controls revenue leakage and creates the foundation for trusted services forecasting.
PSA provides clear visibility to the status of closing activities and guides the operations team on the priority actions required to consistently close periods accurately and on time.
Four PSA Benefits for the Back Office
1
Reduced overheads
PSA enables a services organization to scale without a corresponding increase in administrative overhead. This is accomplished through automation of previously manual activities such as billing and invoicing, revenue recognition and reconciliations. The back office can use PSA to manage higher volumes of clients serviced, project delivery resources, and number of invoices generated without adding headcount.  
Cloud based online portals enable self service handling of expense reporting, timecard submissions and customer billing queries.  This reduces the day to day demands on the finance team to field routine inquiries while improving the speed of query resolution for clients, employees and partners.
2
Efficiency of working capital through timely, accurate billing
Cash flow improves through PSA automation of the invoicing process. Elimination of manual bill preparation improves accuracy and reduces the likelihood of customer disputes. Consistent application of invoice authorization rules shrinks the time between provision of services and payment being received.  
Systematic application of best practices in engagement scoping, change order management and monitoring of drawdown against purchase orders reduces the risk of payment delays and disputes.
3
Improved data entry and forecasting accuracy
When billable time is booked against the wrong activity or revenue recognition tracking is out of date, the finance team has to step in to fix errors and chase for answers. This is wasted time and energy for a team focused on their period close deadlines.
PSA improves the accuracy of time entry by providing clear guidance on assigned tasks for the current period and empowers project managers to consistently re-forecast revenue based on their latest understanding of delivery status.
4
Systematic enforcement of contract terms minimizes revenue leakage
Contract terms agreed with the client such as allowable expense categories, expense re-billing rules, the required approval matrix, and the purchase order policy are defined for the engagement, which prevents booking of time and expenses that subsequently cannot be re-billed. Similarly, managers have the control to prevent time and expense entry against assignments that have been put on hold.
If a business decision is taken to perform work at risk (i.e. without commercial cover), PSA provides a clear process to handle authorization, assign a risk score, and understand the potential financial impact.
1. PROPOSAL MANAGEMENT
PSA plays a key role in the process of selling services.  Projected revenue, costs and timescales are modeled based on the information gathered during the sales cycle.  Projections are likely to be high level to begin with, but as understanding grows, a more detailed plan is created that includes skills required with associated costs, project milestones with timescales, recurring revenue annuities, and project expenses. As a result, sales, resourcing and delivery teams collaborate to develop a complete understanding of the services proposal from both a functional and commercial perspective.
The PSA proposal management process gives sales the tools they need to construct bids with achievable timescales and the highest confidence for project success.  With project resources soft booked, costs firmed up and margin understood, there is great incentive for both sales and the client to sign contracts on the forecast close date.  Integration with CRM eliminates duplication of data entry.
Complete understanding of deal margin requires tracking the costs associated with winning the business.  The work of bid team members in the sales cycle is also recorded on the PSA engagement, building a complete view of deal profit margins including the cost of sale.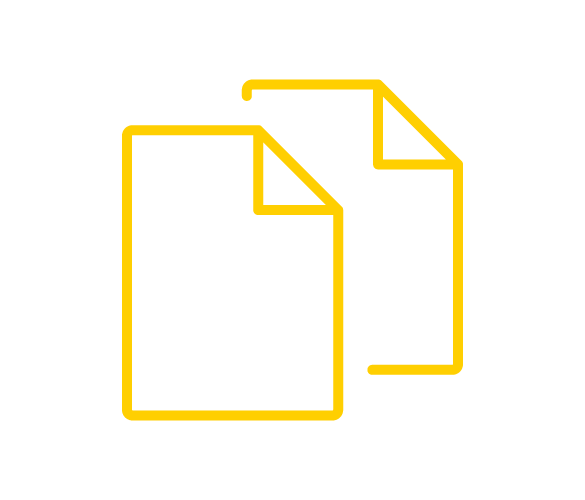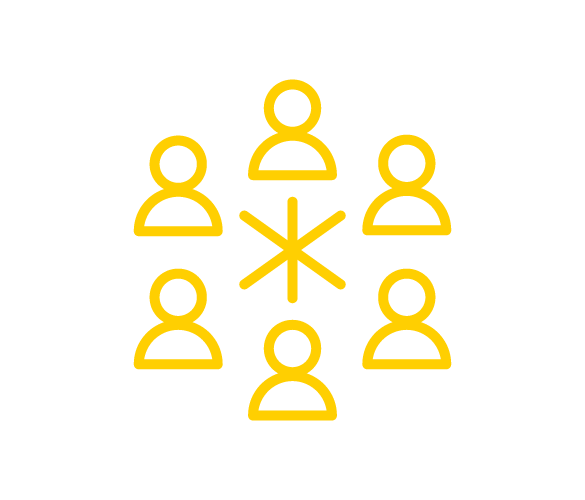 2. RESOURCE MANAGEMENT
PSA tools enable resource managers to efficiently match the demand of what project work is required versus the supply of what resources are available.  As orders become firm, generic placeholders created in the sales process are re-assigned to specific named resources. Early soft booking of resources enables proactive planning and avoids last minute scrambles.  For projects already in flight, additional work identified via change orders is staffed while resources forecast to complete ahead of schedule can be re-assigned.
Resource schedules and availability are presented via aggregate GANTT chart views which provide the ability to perform a resource search based on role, availability, location, required skills and skill level.  These PSA tools guide planners towards an optimized resource assignment plan that balances the needs of individual projects with the overall company goals for margin, utilization and staffing levels.
3. PROJECT DELIVERY
PSA provides the tools needed to manage projects throughout the entire project lifecycle, providing a real-time view of projected effort, costs and margins.
Proposals developed during the sales cycle automatically migrate into live project plans, eliminating error prone rekeying and avoiding potential for costly delays to the project kick-off.

Contract terms are configured on the PSA engagement to ensure booked time and expenses adhere to policies agreed with the client. Systematic enforcement of purchase order cover policy, allowable time and expense categories, expense reimbursement policies and the client's approval rules reduces the potential for customer disputes and minimizes revenue leakage.

Engagement and portfolio dashboards provide real-time views of projected effort, costs, and margins while intelligent insights, warnings, and notifications surface key issues and highlight priority actions required to keep projects on track, drive consistency and protect profitability.

Project governance enables centralized tracking of risks and assumptions and their potential impacts.  Budget for action that mitigate these risks can be included in the client engagement financial plan.

Change orders are managed, approved and tracked, providing a full understanding of their impact on project timescales and financials. If appropriate, associated proposals or CRM opportunities can be created for sales to assist in contract negotiations.  Change orders analysis provides invaluable feedback for future sales engagements through identification of frequently requested additional features or core components missing in template proposals.

Client status reports can be generated automatically through formalized recording of project risks, assumptions, issues and dependencies.  Internal and client views of status reports can be maintained while avoiding risk of data duplication. Secure, private online client portals provide a self service mechanism for client communication and managing approvals.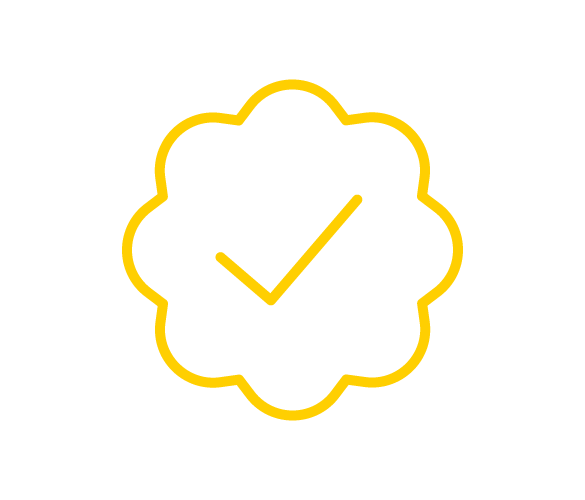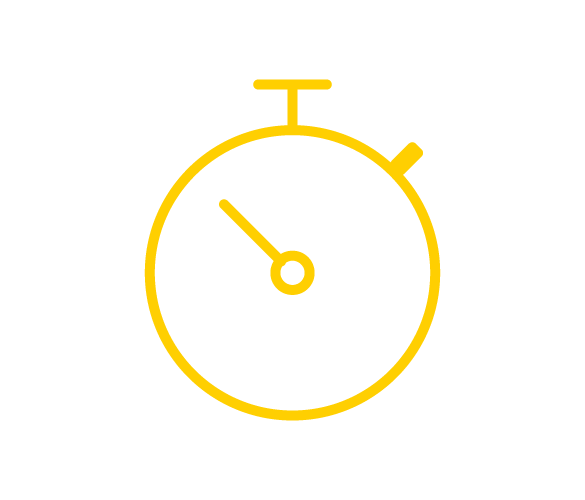 4. TIME & EXPENSE TRACKING
PSA provides time and expense tracking tools for consultants to report work performed on their assigned projects, forecast the remaining effort, and record expenses incurred. Browser-based or mobile data entry methods support office-based, home office or on-site work. Consultants receive predictive, suggested time entries based on their forecast assignments for the period and are guided to record expenses using categories agreed with the client.  
Completed time cards and expense claims are then submitted for approval as defined by the rules defined on the engagement. Notifications give submitters and approvers real time visibility to submission and approval status.
5. PERIOD CLOSING
Period closing in a services organization is a recurring process where project managers and the operations team routinely monitor what work was expected to be completed versus what has actually been performed and recorded in the PSA system. A purpose-built period closing console provides a summarized view of activities required for closing in the current period, including:
Outstanding timecards and timecards awaiting approval.

Open milestones that were planned to complete in the current period.

Open proposals with close dates in the current period.

Project elements that are forecast to start in this period but are currently inactive.

Work that was forecast to start in the period but has yet to have resources assigned.
Managers can use automated email reminders and chasers to request outstanding items or, subject to company policy rules, can perform their own updates and approvals.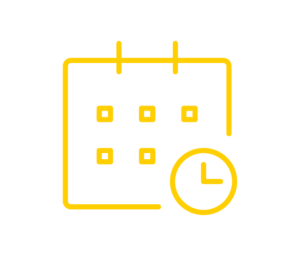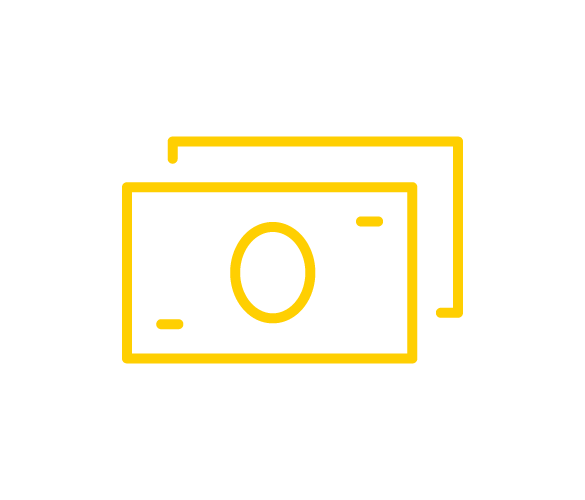 6. BILLING & PROJECT ACCOUNTING
While PSA software will be integrated with an organization's core financial accounting application, specific project accounting functions such as billing, revenue recognition and profitability analysis are performed in the PSA system.  
PSA handles the automated generation of customer invoices to minimize revenue leakage and maximize cash flow.  Invoices can be generated using a wizard driven, guided process or can be generated in batch and sent to the client with accompanying detail.  Invoice formats can be configured for specific project types, customers and local tax regimes, and language specific formats can be created.
Project revenue recognition is managed within the PSA in accordance with the latest accounting standards (ASC 606 and IFRS 15) for time & expense, fixed price, milestone and annuity-based services. For bundled services, multiple revenue recognition methods are supported within a single engagement.
Seamless transfer of finance data to core ledgers makes PSA compatible with all leading accounting packages and erp systems using dedicated application connectors or via open standards based, web services API integration architecture.