Implementation Services 
The Kimble Implementation teams have a great deal of experience of implementing complex solutions and have developed an efficient implementation methodology that focuses on an organisation's business drivers, 'to-be' processes, and effective change and adoption.
As the Kimble solution is highly configurable, i.e. does not require any coding to make the solution fit the needs of our customers, we can very rapidly establish a working solution that will enable fast time to value. This is  partly achieved   through  a set of pre-configured business templates to fit all shapes and sizes of Professional Services firms or Services-based departments. These pre-configured versions of Kimble mean organizations can reduce the effort and cost traditionally associated with implementation, and realise the true business benefits in a matter of a few weeks.
Kimble works in partnership with customers to understand current processes and data take- on requirements in order to determine the correct configuration to deliver an overall business solution for their organisation, not just software. We then train key users in the Kimble configuration and use of the system in line with agreed processes. We also support the migration of existing data into Kimble.
We provide an approach that mitigates business risk early in the project lifecycle, and we work with a sprint approach that delivers business benefit as early as possible.
A high level illustration of our implementation approach is provided below. Note: the height of the blue bars denotes the effort of that stream in each phase.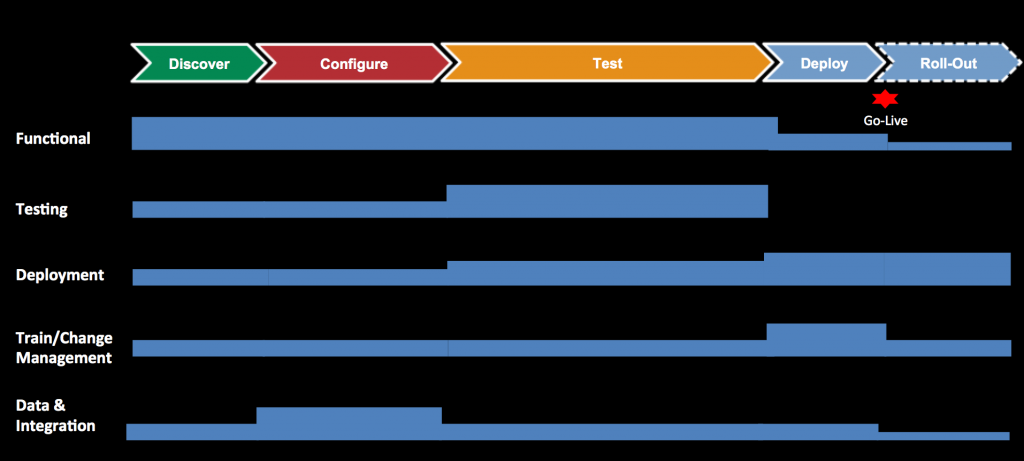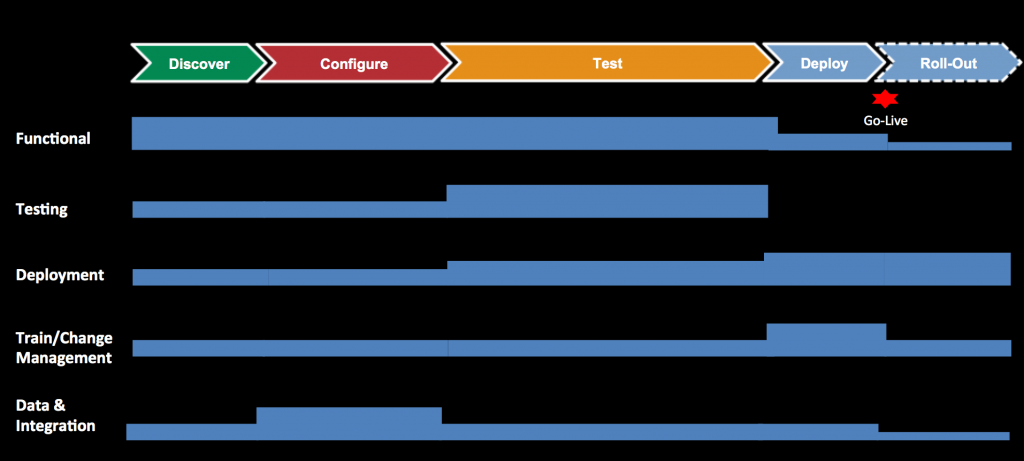 Implementations typically take between two  to  three months but can range from six weeks to six months depending on the complexity of the organisation, and the degree of business process change and plans for user adoption. Our implementations are always  benefits-led,  focusing on the key sources of gain and  enabling  greater manageability and efficiency.
Please contact Kimble to understand the standard implementation packages available for your size of organization, with costs.