Advantages of Using a PSA System That's Salesforce and CRM Native
PSA Systems and Salesforce
PSA systems are built using a variety of technical architectures and deployment methods including on-premise hosting, hybrid models (where existing on-premise applications are simply relocated to run on a public cloud service), or those designed and built to be fully cloud-native. This article discusses the key benefits of choosing a PSA system that is built and runs on the Salesforce.com cloud platform.
The Salesforce.com platform is widely recognized  as a best in class platform for building and running business applications. When built natively on Salesforce, applications inherit the best of class capabilities of that platform including security, privacy, scalability, availability and performance as certified against the highest global standards for cloud computing.
Seven Advantages of Using a Salesforce Native PSA
1. Eliminate the cost and risk of running your own servers
Cloud adoption removes the costs associated with buying and maintaining your own servers, operating systems and database software.
The day-to-day burden of system updates, patch management and security threat mitigation is removed, empowering IT teams to focus on supporting the business goals of their organization.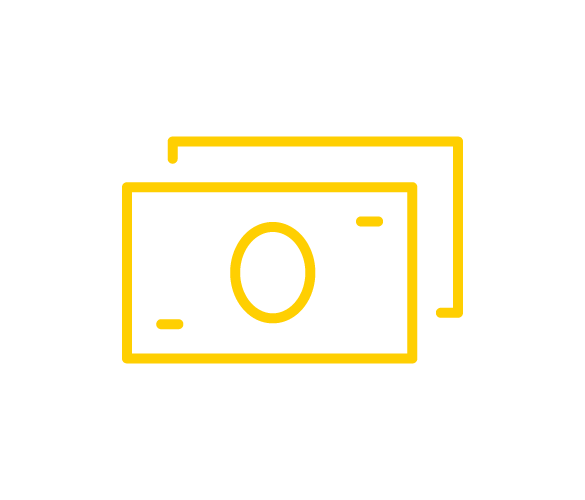 2. Compliance certifications
Salesforce maintains a comprehensive set of compliance certifications and attestations which ensure that PSA data, as with all data processed in a client's Salesforce instance, are protected in accordance with global, regional and industry specific legislation and best practices.
In addition, Salesforce perform their own rigorous architecture, code and security review of native applications before they can be published on the Salesforce AppExchange marketplace.
3. Data security best practices
PSA applications built natively on Salesforce ensure data is protected within data centers certified to the highest industry standards for data security, privacy controls, and operational reliability. Native Salesforce apps are controlled via a common security model giving powerful, centralized control of access and visibility to data at object, field and row level.
Single sign-on enables a corporate user ID to be used to access all platform applications reducing the risk of a security breach from managing multiple usernames and passwords. Role based security makes for simplified security profile management and enables centralized, single point of maintenance user administration for all users of the platform.


4. Performance and availability
The Salesforce platform provides clear transparency to service availability and performance via a real-time view of system status.
Such visibility demonstrates the clear track record of a trusted and scalable service supporting millions of concurrent users performing billions of transactions each day.
5. Automated upgrades, don't be left behind on old versions
The Salesforce platform provide management tools to handle the automated roll-out of new product versions at scale.
Access to the latest application features empowers customers to take advantage of new capabilities as soon as they are released while avoiding the pain, often seen in legacy applications, of being stuck on old versions.
Users can safely test new features with their own data prior to deployment in their live system.


6. Extend your apps with point and click simplicity
The Salesforce platform gives users the power to solve business problems, using drag-and-drop tools, without writing a line of code. Whether it's automating a business process using Lightning Process Builder, centralized administration of company approval policies, or creating customized desktop and mobile page layouts with Lightning App Builder, platform administrators have the tools to support the unique requirements of their business. A vibrant administrator and developer community ensures access to skilled resources and comprehensive, free online training provides an engaging way to keep up to date on the latest platform capabilities.
The Salesforce AppExchange gives access to a huge library of packaged apps and extensions so you don't have to reinvent the wheel solving business problems that others in the community have already tackled.
7. Integration on and off the platform
Native platform applications share a common technical architecture which eliminates the complexity of connecting apps that run on different technical architectures each with their own databases, application servers and security models. Indeed native apps running on the same platform achieve a higher level of integration, due to sharing common data such as users, customer accounts and contacts, removing data duplication and enabling real time reporting across multiple applications.
When integration is required to other systems, such as a client's ERP or customer facing e-commerce site, the Salesforce platform provides a centralized hub to connect any system whether it runs in a public cloud or on-premise.

A word of warning: Salesforce Native is not the same as a "native integration"
Fully native Salesforce platform applications, such as Kimble and FinancialForce, are installed in a client's Salesforce instance as packages from the AppExchange app store.  The application code and the data maintained by these native applications reside at Salesforce.com's secure data centers. Other vendors may claim "native integration" of their applications which is a rather misleading way of saying they have built a connector on the Salesforce platform while their core systems and data managed by those systems actually reside on some other, non Salesforce, technical architecture.  Even though such vendors may offer a package listed on the AppExchange, the platform advantages described in this article are only inherited by true native applications and are not applicable to those simply offering a connector to an off platform architecture.
Five Advantages of Using a PSA Embedded with Salesforce CRM
1
Shared platform for sales, scoping and delivery
The biggest challenge for a services organization is to match supply of resources with demand.  That demand is a combination of current in-flight projects and the forecast requirements of future deals not yet signed.  PSA and CRM running on a single platform creates a single view of current and future customer engagements, shared by sales and delivery teams, enabling the earliest visibility to resource requirements by timescale, role, location and skill.  This ability to see upcoming demand earlier is essential for optimal resource planning and provides the best possible lead time for organizations to react to changing market conditions.
2
Faster proposal generation while retaining control
The tight integration with CRM that a Salesforce native PSA offers also enables the configure, price and quote ( CPQ ) process to be connected directly with proposal management within PSA.  As a result, client quotes can be created faster, company pricing and bidding rules enforced automatically and approvals managed and tracked when required. Tight integration between CPQ and PSA ensures accuracy and completeness of client proposals, ensuring essential elements are not missed while suggesting relevant add-on service bundles.
3
Create a trusted, 360° view of your customer
When PSA and CRM share a common account object, the cost and complexity of data synchronization is removed and a trusted single view of customer activity is created.  All customer activity – including proposals, engagements, transactions, documents, and conversations – is held in one secure location with desktop and mobile access for everyone involved in servicing the customer.  This 360° view accelerates resolution of customer issues, promotes understanding of customer requirements throughout the organization and simplifies regulatory compliance regarding the privacy of customer information.
4
Change orders make or break service profitability
Effective understanding and management of client project changes is key to the success of any services organization.  Projects initially scoped to meet margin targets can quickly turn unprofitable when change management is handled poorly.  Alternatively, other business models may offer a loss leading initial client engagement that only becomes profitable once add-on services are purchased after the initial sale.  Running PSA and CRM on the same platform gives sales and delivery teams full understanding of the financial impact of change orders and promotes ongoing involvement of the sales team throughout the life of a customer engagement.
5
Shrink the learning curve and accelerate adoption
A common user interface shared by PSA and CRM promotes rapid user adoption and efficient onboarding of new staff. Users have familiarity with common application features such as the login process, screen navigation, reporting, inquiry tools, approval processes and global search.  As a result, users quickly understand how to access information, perform accurate data entry and get work done without the steep learning curve often associated with the adoption of a new business system.  Chatter, the Salesforce business collaboration tool provides a real-time, social news feed where users can ask questions, find answers, share information with other teams and resolve customer issues quickly.