Technology Services World - San Diego, May 6 – 8, 2019
TSW will be in San Diego on May 6 – 8 at the Manchester Grand Hyatt in San Diego and Kimble is excited to be a Platinum sponsor at the event. Come visit us at booth 35 to learn more about our upcoming Summer 19 product launch and have a free professional portrait photo taken at the corporate photo booth compliments of Kimble.
Speaking at the event will be Mark Robinson, CMO at Kimble, and Marc Lacroix, Partner at RTM Consulting, on "Moneyball for PS organizations: the double-edged sword of intuition".
Drawing upon the experience of growing and advising a wide variety of PS organizations, they will provide practical tips to help you identify the leading indicators of success and create a better decision-making culture in your organization that will drive higher quality results.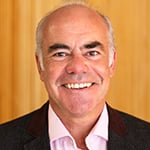 Mark has over 30 years in the IT industry and is a serial entrepreneur. He started his career in management consulting before working for Oracle Corporation where he was able to witness first hand their rise from start-up to software giant. He started his first IT consulting company, Fulcrum Solutions, in 1997 with no external investment, and in just under three years it had reached a staff of 200 with offices in Edinburgh, Manchester, London and New York before being acquired by Whittman Hart in November 1999. Following the successful sale of Fulcrum, he co-founded IT consultancy Edenbrook, this time with external investment. At the time of its acquisition in 2009 by Hitachi, Edenbrook had reached over 450 people based in the UK and India. Mark is a co-founder of Kimble, a world-leading PSA solution which enables forward thinking professional services firms to manage their entire business process and accelerate their growth.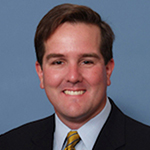 Marc Lacroix is a managing partner of RTM Consulting with a proven track record in achieving professional services (PS) organizational growth and operations improvements in a variety of companies. Marc has extensive expertise in PS organizational strategy, delivery methodology development, resource management, professional services automation (PSA), and program/project management. Prior to joining RTM Consulting, Marc was the vice president of consulting and professional services for Convergys Corporation. His professional experience also includes his role as the senior director of customer and professional services for Cygent, Inc., a telecommunications-centric customer care and order management software company, as well as management consulting at Ernst & Young.