PSA Software
A Complete Overview for Understanding, Evaluating and Implementing Professional Services Automation Software
From its origins as a little-known piece of project accounting software, Professional Services Automation (PSA) has become an essential part of an efficiently managed professional services organization, consulting business or project-based services firm. However, while other categories of software such as Customer Relationship Management (CRM), Enterprise Resource Planning (ERP) and Financial Management are well known and widely understood, PSA is a relatively new category which, for many, may be unfamiliar. This article provides an introduction to PSA software, describes what it does, explains what benefits companies achieve when used successfully and offers advice on how to approach the enablement of PSA within a services organization.
What is PSA Software?
Professional Services Automation, often abbreviated to PSA, is business software developed specifically to support organizations which deliver billable projects or managed services to their clients. Typical users of PSA are either dedicated professional services companies where chargeable engagements are the primary source of revenue or organizations with embedded services departments providing expert services to implement and support their core product offerings.
The overarching goal of PSA software is to provide the operational framework required to run a connected and efficient services business. PSA enables projects and the business to be run efficiently and predictably, provides the tools to manage the people engaged in the delivery of those projects, automates invoicing and revenue recognition, and includes the analytics required to match resource planning with future demand.
Expect a PSA system to support the following key processes:
Selling

PSA processes cannot simply start once a sales pursuit closes. That's way too late. Engagement scoping and proposal management are essential parts of the services sales cycle to ensure projects are correctly resourced, risks are understood and expected margins are on target.

Resourcing

PSA should guide planners in finding the right person with the right skills at the right time. Key inputs are a current skills matrix for both your own in-house employees and third party contractors, visibility to availability across current project assignments, upcoming projects in the sales pipeline and booked time off.

Project Delivery

Day-to-day execution of your projects are managed within the PSA system including resource management, task and milestone completion, tracking of actual versus forecast effort, expense reporting, identification of project risks and issues, and communication of project status via client status reports or online portals. PSA should include a comprehensive set of operational and management reports and dashboards to support oversight of the entire services delivery team.

Time, Expenses and Billing

PSA provides the core time and expense management tools to track actual effort, forecast remaining effort for each project activity task, record costs and automate billing and invoicing. Automated generation of invoices should be expected, ideally with drawdown against purchase orders to ensure prompt payment and avoid customer disputes.

Project Accounting

While PSA software will be integrated with an organization's core financial accounting application, specific project accounting functions such as revenue recognition and profitability analysis are best handled by the PSA system. PSA tools keep track of customer invoices, and forecast revenue and costs to enable reporting of individual project profitability.

Forecasting

Ensuring resource supply and upcoming demand are well matched is the secret of running a successful services business. PSA includes forecasting of resource demand, revenue, margin and cash flow for both in-flight projects and engagements not yet sold in the sales pipeline.
Mapping the Path to Profitability
Of course these processes do not operate in isolation and the impact of a single action, for example the pushing back of a milestone on a key project, can have a far-reaching impact on many others, such as the cash flow and revenue forecasts, resource availability and revenue recognition. These interdependencies require a single shared database supporting a fully integrated PSA suite that allows these impacts to be fully understood, ideally in real time.
The following schematic uses a subway analogy to describe the activities, processes and interdependencies you should expect a fully integrated modern PSA suite to support.
Seven PSA Software Benefits
1. SERVICES ORGANIZATION SCALABILITY
PSA software solutions originated from fast-growing services firms looking to improve the efficiency of their administrative and delivery processes. Before PSA, the data that was needed to perform client invoicing, financial reporting and retrospective analysis was distributed across multiple, manually maintained, error-prone spreadsheets.
As a services business grows, so does the complexity of operation: capturing the time people work and the expenses they incur, sending out bills promptly, forecasting demand, managing resources, recruiting people with the right skills, delivering projects on time and on budget. PSA automates these administrative, delivery and resource management activities while implementing best-practice processes that enable professional services organizations to scale predictably.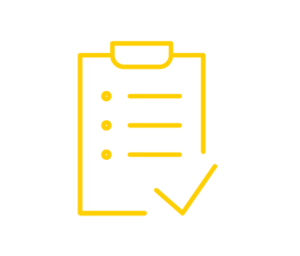 2. GREATER PREDICTABILITY OF PERFORMANCE
A PSA system provides the framework to build a predictable service-based business. The ability to see demand early, book resources before a deal is closed, accurately track remaining effort during project delivery and timely, consistent period closing creates the conditions necessary for confident forecasts.
Improved predictability leads to better decisions on future hiring and identification of best-performing business models while building the confidence of your senior leadership and investors
3. HIGHER CUSTOMER SATISFACTION
PSA software enables close collaboration with your customers throughout the life cycle of an engagement, significantly improving the likelihood of the project being delivered in line with customer expectations. PSA formalizes the process of engaging the services team in the sales cycle, which promotes confidence on both sides that the project will be delivered as sold. During the delivery of the project, customer communication can take place in real time, quickly resolving issues as they arise.
In addition, the client can log in at any time to a secure web portal to monitor project progress and approve time and expenses as they are incurred, leading to a reduction in payment disputes. Portals also allow third-party contractors to participate directly in client communication, which also improves the timeliness of customer communication, keeping all parties informed, up to date and on the same page.




4. IMPROVED RESOURCE UTILIZATION
PSA systems include resource-management and resource-planning tools which give services firms a clear view to availability and scheduling of their resources across practices, geographies and skills. Planning tools guide resource managers to find the best fit for a particular project activity to create the most efficient scenario for resource allocation and resource utilization.
PSA can also monitor over-utilization of individual resources to spot potential for 'burnout' of key people, helping to retain top talent and avoiding the high costs and associated delays of finding a replacement.
5. REDUCED OVERHEADS
PSA enables a services organization to scale without a corresponding increase in administrative overhead through automation of previously manual activities such as billing and invoicing, revenue recognition and reconciliations.
Expect to significantly increase the number of clients serviced, the number of resources engaged in project delivery and the number of invoices sent to customers without the need for additional headcount in the back office. Cloud-based solutions remove the need for dedicated in-house servers and database software while reducing the related costs of in-house IT support and maintenance.




6. IMPROVE PROJECT PROFITABILITY AND REDUCE BUDGET OVERUN
PSA provides visibility to current and predicted project profitability, ideally in real time, giving service organizations the information they need not only to take timely action on projects going over budget but also to focus on profitable projects as market conditions evolve.
This ability to monitor and react faster is increasingly important in the current era of rapidly evolving business models. Service organizations need tools to enable their transformation from highly custom to packaged offerings, from time-and-materials to fixed-priced and outcome-based contracts and from waterfall to agile implementation methodologies. As these new service offerings are developed it is vital to monitor profitability, to quickly identify what's working and what's not and to refine and manage service packages accordingly.
7. EFFICIENCY OF WORKING CAPITAL THROUGH TIMELY, ACCURATE BILLING
PSA can improve cash flow through the automation of the invoicing process. Benefits here include improvements in billing accuracy, which reduces the likelihood of customer disputes. Automation enables more timely billing, which shrinks the elapsed time between provision of services and payment being received.
More formalized best practices in engagement scoping, change order management and monitoring drawdown against purchase orders also reduce the likelihood of payment delays.


Four Keys to PSA Implementation Success
1
TYPICAL ORGANIZATION PROFILE
PSA systems solve the problem of managing a service-based business when manual processes, home-grown systems and spreadsheets are unable to support the complexity of managing multiple people across multiple projects. As a rule of thumb, once an organization approaches 50 people performing billable work they will likely be hitting the ceiling of what can reasonably be tracked via spreadsheets. At that point, a PSA system becomes a proven, cost-effective solution to drive efficiency and scale their business.
While professional services firms and embedded service organizations exist in many verticals, the most common industries using PSA systems include management consulting firms; IT service organizations; advertising, media and marketing agencies; high-tech manufacturers; enterprise software firms; architects, engineering and construction companies. These companies run service engagements for their clients which are typically delivered across multiple weeks and months. Billing for these services may be on a time-and-materials basis, fixed price, annuity-based or bundled with other product offerings such as software subscriptions, training or help-desk support/managed services.
2
IMPLEMENTATION PROCESS
Implementation of a PSA solution is not an overnight, 'flick a switch and off we go' exercise. A successful implementation requires the input of key stakeholders to understand organizational needs which, when combined with the best-practice know-how and experience of the vendor, will define the configuration of the PSA software to be deployed.
Once these requirements are documented and agreed, the implementation proceeds through project phases of modelling, testing, training, interface set-up, data cutover and go-live support. For PSA applications where configuration and client specific extensions are created via point-and-click tools, expect a typical implementation period of 6 to 10 weeks. If custom software has to be written to handle the client's requirements then expect the duration and costs of implementation to be significantly higher.
3
ADOPTION
For organizations moving off home-grown spreadsheet solutions, users of the new PSA solution will likely be going through a shift to a more formalized way of working. This may appear onerous or restrictive, both for the people delivering projects who are required to use new time and expense recording tools, and also for the sales team who may feel a reduction in their freedom when scoping and quoting services on their deals. At this stage it's essential that there is clear executive sponsorship of the project complemented by product champions on the implementation team. As users are trained on the new system and associated new procedures, frequent reminders and a clear explanation of the benefits of the solution are required for sales, project resources and management.
For project resources, there will be an increased focus on the cadence and accuracy of time and expense recording. While this can initially feel painful, the success or failure of any PSA implementation depends on full adoption of the new system. The fundamental benefits of smooth project delivery, higher customer satisfaction and ultimately a better quality of working life for consultants can quickly become a reality, but only with a commitment to consistent time recording accuracy and individual accountability.
4
INTEGRATION
Implementation of a PSA solution will likely involve integration with an organization's other applications, most commonly customer relationship management, ERP software, financial management and human resources systems. This should be no surprise to your chosen PSA software vendor and you should expect standard configurable interfaces for the most commonly used applications including bidirectional transfer of data between systems.
If standard connectors are not available or easily configured, then custom development work will be required and you can expect the implementation costs to be considerably higher. Also be sure to understand the ongoing costs of maintenance – particularly when those systems connected to PSA are upgraded.
Six-Step Evaluation Process
The process to select a PSA application would typically include the following phases:
1
PLANNING
Identify key improvements required now and anticipated future requirements. Establish an evaluation team including executive sponsorship, process and technology subject matter experts and end-user representatives.
2
REQUIREMENTS DEFINITION
Describe key processes to be automated, expected integration points with existing systems, budget and high level timescales, and roll-out strategy e.g. focused pilot group or organisation-wide. Define metrics to measure current versus future performance and ROI metrics.
3
RESEARCH
Review industry research reports e.g. SPI, PSA Buyer's Guide, user review sites e.g. G2 Crowd, vendor websites, case studies for similar organizations, technical architecture, understand how candidate solutions are upgraded and maintained.
4
REQUEST
Develop a request for information for initial shortlist of vendors. Understand vendor background, track record, assessment of ability to address key requirements identified in the business plan.
5
EVALUATION
Meet a focused shortlist of potential vendors to discuss and understand how their solutions would handle the client's requirements. Follow-up meetings should avoid generic presentations and canned feature and function demonstrations. Instead, challenge the vendor to walk through end-to-end business processes using the client's use cases. Evaluate the implementation team, whether that's the vendor itself, a third party or a combination of both. Understand that team's domain expertise in the client's industry vertical and experience of the applications to be integrated with PSA.
6
DECISION
Request references for existing users of the preferred vendor and for the proposed implementation team. Conduct review of contracts, final pricing and the implementation services proposal.
Final Steps and Looking Ahead
COST OF OWNERSHIP AND FUTURE NEEDS
Understandably, when considering the costs of implementing a PSA solution, there is a focus on license or subscription fees together with the initial implementation effort. However, buyers should also consider the ongoing costs of ownership and the likely effort required to change or extend their configuration to meet future requirements, such as adding a new business unit or managing a company acquisition.
If initial requirements require custom code to be developed then it's likely that ongoing maintenance costs will be higher and there is a danger application upgrades offered by your vendor either break those customizations, or even worse, prevent future upgrades being adopted.
Check with potential PSA vendors what their policy and track record is for keeping their clients on their latest version. The ability to keep up to date is key to maintaining competitive market advantage, adapting to change and driving efficiency improvements well beyond the initial implementation.
WHAT TO EXPECT – THE FUTURE OF PSA
Looking ahead, service organizations will expect PSA to do even more than support the processes described in this article. Expect predictive analytics to continue to arm service managers with the data they need to draw conclusions, respond to new market opportunities and plan for future demand. However, industry leading solutions are now already offering prescriptive analytics, providing useful suggestions and insights about how exactly to remedy specific project issues. Examples of such prescriptive recommendations include suggesting the right consultants to add to a project and recommending a hiring spree on a certain job level to improve region or line of business profitability.
These early examples highlight the potential of what PSA will be able to do in the future. It will make suggestions and predictions, highlight issues and identify trends. All that will continue to give organizations a competitive advantage by maintaining a forecast of demand that is trusted and reliable and to ensure the supply of resources is well managed and appropriate.