The Future of PSA Software: Market Trends, Stats & Predictions
As reported by Deloitte Insights, value added services are increasingly vital to world economic growth, with the contribution to global GDP now approaching 70%.  This trend continues, now boosted by digital transformation programs being widely adopted in industries such as accountancy, management consulting, advertising, architecture, construction, engineering, software, high tech, retail and marketing services.  
While this shift to services has created great opportunity for Professional Services Automation (PSA) software vendors – who are forecast to see  annual growth of around 10% over the next decade – such rapid growth has also led to a shortage of the technical skills in the businesses they serve.
In this article we look at how PSA software has evolved to meet the opportunities and challenges created by these trends and make predictions on how PSA software will evolve to prepare service organizations for success in a market where technical skills are in short supply.
Services' share of GDP has grown while industry's has declined
Figure 1 – The services powerhouse: Increasingly vital to world economic growth

Issues by the Numbers, July 2018, Deloitte Insights.

Note: The World Bank's definition of "industry" includes sectors such as mining, manufacturing (also reported as a separate subgroup), construction, electricity, water and gas.
Source: World Bank national accounts data, OECD national account data files, 2017
https://data.worldbank.org/indicator/
Technology, media and telecommunications labor deficit
Figure 2 – Labor deficit in Technology, Media and Telecommunications, LinkedIn Talent Blog, July 2018.

Figure 3 – Impact of integrated PSA solution, SPI Research, February 2018

Businesses across a wide range of industries are now embarking on digital transformation programs and this has created high demand for technical skills. The supply of those skills is restricted, leading to longer lead times to fill positions either by recruitment or through retraining of internal resources.  As a result, PSA systems have become the primary tool resource planners use to get clear visibility of both current and future demand. So, while integration with financial applications remains important, PSA systems must also become tightly coupled with Customer Relationship Management (CRM) and Configure, Price, Quote (CPQ) systems.  When sales and delivery teams are working in a common system, resource planners have the earliest possible visibility into upcoming projects with a deep understanding of the specific roles, skills and location requirements. The SPI Research benchmark report (see Figure 3) confirms the measurable benefits on revenue, pipeline forecasting and utilization seen when PSA is integrated with CRM.
Augmented intelligence capabilities within PSA applications will help planners optimize utilization of their current resources and suggest alternatives from the sub-contractor community.  Machine learning algorithms will identify trends and data relationships unlikely to be seen by humans, helping planners find the right mix of skills and identify effective team combinations.  For future hiring in a tight technical skills labor market, candidates with a less than perfect skills match can be supported by augmented intelligence tools to help monitor performance and maintain adherence to company policies and best practices.
PSA'S ROLE IN BUILDING LONG TERM CUSTOMER RELATIONSHIPS
Cloud computing has had a huge impact on the way services organizations invest in technology, removing the IT burden of managing in-house systems and shifting their focus towards digital transformation and improved customer engagement. Service providers can now give their clients browser or mobile access to real-time project status, vendor schedules and invoices and enable on-line approval of billing and expenses. Social collaboration tools embedded within PSA applications have increased the speed of customer service while ensuring adherence to company and client policies.
The early adopters of PSA systems were typically high-tech industries with a focus on rapid customer onboarding. Fast-track or quick-start packaged services were common and the role of the service team was to get a minimum viable product up and running quickly and move on to the next customer.  However, as those industries matured and with more traditional industries adopting PSA, we have seen successful service firms discovering the benefits of using their PSA application to maintain strong customer relationships well beyond the initial onboarding project.
PSA software will offer more ways for service organizations to add speed to customer relationships and meet the growing expectation of their clients for self-service interactions with vendors.  Online PSA communities will enable quick and efficient collaboration between clients, vendors and subcontractors including the ability to review and purchase complementary service packages. Tight integration between PSA and CRM will enable sales to play their part in developing long term relationships throughout the customer lifecycle where the key to services success will be a customer's adoption of additional add-on services well beyond the initial sale.
BUSINESS MODELS ARE EVOLVING FAST
Early adopters of cloud based PSA software, primarily technology companies and consulting firms, have been joined by forward looking service organizations in a growing range of industries including real estate, construction, healthcare, and hospitality.  These organizations are using PSA software to make the shift from custom to packaged offerings, from time and materials to fixed priced or outcome based contracts, and from waterfall to agile implementation methodologies.
As these new service offerings are developed it is vital to monitor profitability, to quickly identify what's working and what's not, and to refine and manage service packages accordingly.  Legacy finance systems were not equipped to support the additional complexity that these new business models require, and PSA software has stepped up to manage the complexity of bundled service offerings, subscription based annuities, and the requirements of revenue recognition compliance.
At the same time, we have also seen the rise of projects delivered remotely by virtual teams comprised of in-house resources and 3rd party contractors.  Again PSA, using cloud collaboration tools, has enabled effective management and control of these distributed delivery methods. PSA will continue to support emerging financial models and delivery methods as virtual teams and the rise of the gig economy become common methods for project delivery and resourcing.
Resource planners will look for PSA systems to provide intelligent tools that help them find the right resource with the right skills at the right price. Predictive analytics will provide early warning alerts and monitoring of project financial health to help management understand the performance of new business models and take early corrective action as required.
SCALING A SERVICE BUSINESS IS HARD; HOW PSA HELPS ORGANIZATIONS GROW
While early PSA software focused on back office administration such as billing, timecard tracking and expense reporting, today the role of PSA is much broader, helping service organizations run a forward looking business connecting their sales, resourcing, operations, project delivery and finance functions on a single platform.
The complexity of running a services business increases dramatically as the number of projects, resources, and business units grows and existing communication and project monitoring methods can quickly begin to fail.
PSA systems will continue to provide the organizational framework to support efficient growth of a services organization. As artificial intelligence capabilities become more widely adopted in business applications, expect to see PSA systems providing assistance in the following areas.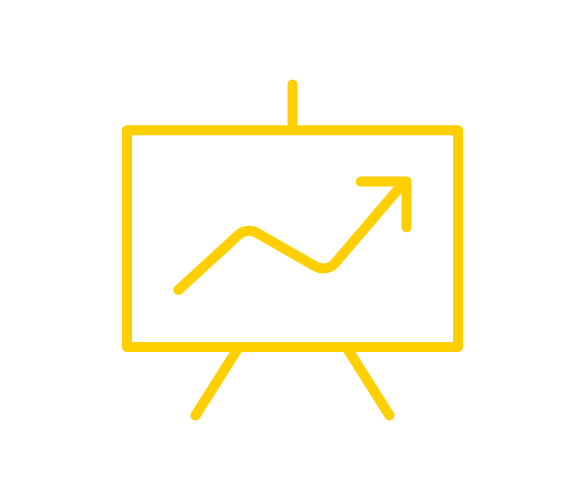 PSA Systems Assist in the Following Four Areas
1
Avoid decision making bottlenecks
As a business grows, decision making authority has to be pushed further down the organization. Augmented intelligence tools can help create a trusted environment where new managers are empowered to run their own area of the business while senior management retains visibility to decisions and actions taken. Machine learning monitoring of key project health indicators provides assurance to senior management that potential issues are identified early.
2
Modern user interfaces for a modern workforce
Skilled workers will demand systems that use modern digital technologies including engaging business news feeds, mobile access across multiple devices and support for voice driven virtual assistants. Top talent working in digital services will quickly move on when confronted with clunky, old-fashioned user interfaces.
3
Guided data entry
Consistent, accurate data entry is the foundation of timely billing and trusted forecasting; however, as new staff and distributed virtual working becomes more widespread, oversight becomes harder. Augmented intelligence tools will provide guidance and validation through smart suggested entries based on their schedule and location. AI-powered bots or voice assistants will make data capture simple and accessible based on the user's preference of device.
4
Customer relationship monitoring
The importance of long-term customer relationships was highlighted earlier, but while a smaller business may rely on personal rapport with senior management, that approach doesn't work at scale. So while the human touch will continue to play a major part in creating customer loyalty, augmented intelligence tools will offer automated sentiment monitoring of all customer interactions whether on official company channels or in social media.