The 4 Steps to Achieve Technology Adoption
Is technology failing to deliver the promised outcomes? How much of it is down to the people and processes?
Drawing on their experience of driving change initiatives at hundreds of organizations, our panel of experts – Kimble CMO Mark Robinson, RTM Consulting Partner Marc Lacroix, and former Tribal Group CEO Rob Garner – share practical advice on how to enable an entire organization to commit to a well-defined vision for how the business will operate.
In this webinar, "The 4 steps to achieve technology adoption", they cover:
How to organize for success
Designing target operating models to support desired outcomes
How to focus on commonalities
Fully investing in adoption
By watching this webinar replay you will come away with a clear understanding of how to deliver successful technology adoption within your organization.

Rob Garner
Rob Garner is a strategic advisor, non-executive director and investor within the professional and technology service sector. He has over of 25 years' experience in consulting, technology and business service organizations. This includes 15 years in executive leadership roles. As CEO of global software and services firm Tribal Group he was responsible for sponsoring the implementation of Kimble.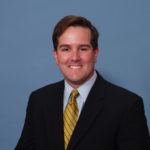 Marc Lacroix
Marc Lacroix has a proven track record of achieving professional services growth and operational improvements in a variety of companies. Marc has extensive expertise in organizational strategy, delivery methodology, resource management, PSA, and program/project management. Before joining RTM Consulting, Marc was Vice President of Consulting and Professional Services for Convergys Corporation.

Mark Robinson
Mark Robinson has nearly 30 years in the IT industry and is a serial entrepreneur. He started his first IT Consultancy Company, Fulcrum Solutions, in 1997 with no external investment, and in just under 3 years it had reached 200 staff with offices in Edinburgh, Manchester, London and New York before being acquired by Whittman Hart in November 1999. Following the successful sale of Fulcrum, he co-founded IT consultancy Edenbrook, this time with external investment. At the time of its acquisition in 2009 by Hitachi, Edenbrook had reached over 400 people based in the UK and India.