KIMBLE CUSTOMER STORIES
Accedo Uses Kimble to Improve Margin Across Its Global Business
Accedo Broadband, a leading global video service provider, needed a better way to view, track, and share margin, targets, and overall project financials across the business. The business's key challenge was getting insight into whether projects were actually being delivered at the margin they were sold at — and if they were not, having access to the data to understand what sent them off course. Since adopting Kimble, Accedo has access to accurate and up-to-date financial data, which allows the team to confidently set appropriate targets for the entire business — and meet them consistently.
With Kimble, Accedo is able to:
Deliver projects at or above the margins at which they were sold
Maintain an accurate and up-to-date sales pipeline
Assign resources to projects that align with their career goals
Industry:
Software & Hi-Tech
Challenge:
Project Margin
The Challenge: Accedo was Unable to Track Project Margin Effectively
Accedo Broadband helps the world's leading broadcasters, content owners and TV operators to deliver ground-breaking video services. They sell a complex mix of products and services, which are delivered by an international team.
Prior to Kimble, Accedo was using several manual trackers and tools to manage its global business. These tools didn't integrate with each other and there was no central view of resources across the business or the sales pipeline. Project managers were disconnected from the financial information affecting their engagements. Margin was difficult to estimate, track, and manage — making accurate revenue forecasts and cost projections a major challenge.
Accedo needed a tool to act as the one source of truth for financials across all projects. The team wanted a forward-looking view into margin, cost, and resources in order to paint an accurate picture of where the business would be financially in a few months. Accedo wanted a tool they could trust would accurately forecast revenues — not only to be able to confidently report projections to the board, but also to act as the foundation of data in which to make proactive, informed, and impactful business decisions.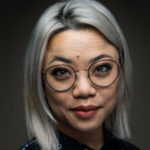 "Prior to Kimble, we were using a lot of manual trackers, a lot of different tools that were a little bit rudimentary. They didn't really give us the full realm of portfolio tracking management that we were looking for. So we needed something that would allow us to be completely centralized and would allow our sales, services, products, and support management teams to work together and not only track our existing project financials but to also forecast them. We were using a tool that didn't give us the breadth of portfolio management like Kimble does."
- Candace Yu, Director of Delivery Excellence
The Solution: Accedo Uses Kimble PSA to Track, Manage, and Improve Project Financial Management
Kimble has improved Accedo's forecast accuracy, visibility into project financials, and overall business performance. Today, the team uses Kimble to keep a close eye on margin — and the levers that can be pulled prior to any negative impact on profitability. Leaders at Accedo can easily glance at Kimble to see how their entire portfolio of projects are doing, and are flagged – with a red alert in real-time – if any projects are diverging from plan. Today, Accedo can be confident that they have an accurate, comprehensive, and up-to-date view of all revenue coming into the business.
Accurate and Comprehensive Revenue Forecasts
Candace is responsible for regularly reporting the revenue forecasts to the board – both accurately and consistently. Prior to Kimble, without forward visibility into the sales pipeline, it was difficult to accurately forecast revenues or guarantee they would have the right resources to support demand.
Today, Candace can be confident she has a complete and informed picture of all revenue coming into Accedo. With Kimble's resource management functionality, she is able to build accurate cost projections that take into account resourcing costs. Managing resources in Kimble allows her to calculate the actual operating costs and true margins for each project in the pipeline. With Kimble, she can be confident that her revenue forecasts are not only accurate — but comprehensive and informed.
"Before Kimble, one of the key things that was missing was the ability to forecast. This is the largest and most business critical feature that we use Kimble for. We constantly have the need to be able to forecast what is coming into the pipeline — not only for revenue generation and recognition — but also to be able to support incoming demand."
Candace Yu, Director of Delivery Excellence
Visibility Into Impacts on Margin
Before Kimble, project managers at Accedo were doing a lot of heavy lifting and manual effort to identify how changes would impact their project. Accedo teams had no reliable, real-time way of understanding just how impactful certain decisions, changes, or challenges during a project would be on the project margin. The disconnect between finance and delivery made it impossible to know if projects would be delivered at the cost at which they were sold. With Kimble, any projects steering off course are flagged, and project managers can make informed and proactive decisions to reduce the impact on margin where possible.
Kimble enables project managers to see the margin their projects were sold at and the impact of any changes they make on the bottom line. They can see how their projects are tracking against global guidelines and KPIs.
"Prior to using Kimble, we just didn't have a lot of insight into how things impacted each other. Our project managers didn't have insight into the project budget or margins. WIthout a PSA, it is hard to see what the impact of adding one additional resource is on margin — and there could be a dramatic difference in the cost of that resource, depending on location and seniority. Without the connection to the sales pipeline, they didn't have a lot of insight."
Candace Yu, Director of Delivery Excellence
Integration with Salesforce
Prior to adopting Kimble, Accedo Broadband was already using Salesforce CRM and were looking for a PSA tool that could be easily integrated with the Salesforce platform. It was key that Kimble, which is a Salesforce-native solution, was able to easily connect to all of their existing CRM opportunity data and could provide a clear and accurate view of all opportunities in the sales pipeline.
"We were already using Salesforce, so it was important that we found a portfolio management tool that was integrated with Salesforce. That connection — and the visibility of our sales pipeline — is key for us."
Candace Yu, Director of Delivery Excellence
Career and Skills Development
Accedo is utilizing Kimble to better understand the career development goals of their workforce. The team is finding it beneficial to have a tool that enables resources to raise their hand and flag the skills, positions, or training opportunities that they would like to pursue. Accedo now has full visibility into the career goals of their team, and can strategically assign resources to projects that will provide them with the opportunities for growth they have indicated interest in.
"People use the capability tracking feature to document their skill areas, but to also quietly indicate what they want to learn or a different direction they want their career to move in. Before Kimble, we didn't have a forum for that."
Candace Yu, Director of Delivery Excellence
KPI and Metrics Tracking
Accedo sells a wide range of different types of product and service packages which require numerous business units to successfully deliver. Before Kimble, siloes between sales, resourcing, and project management teams made it difficult to track metrics across an entire project, start-to-finish. Kimble provides a comprehensive view across all projects and all teams, making it easy for Accedo to set, track, monitor, and report on KPIs.
"Before Kimble, we didn't have a reliable way of tracking — everything was done in Excel sheets and trackers. Now, we can see how all teams are performing, set appropriate targets, and meet them. Without Kimble, we wouldn't have an effective mechanism for tracking and reporting business critical metrics."
Candace Yu, Director of Delivery Excellence
Results
Visibility of finances across all projects and teams
Deliver projects at or above the margins at which they were sold
More effective time tracking
Improved accuracy in proposals
Ability to set, track, and monitor KPIs across the entire business