Providing Adaptability
Kimble: the PSA that effortlessly scales with your business
RIght Solution for Growth
Here at Kimble, we are ready to support your organization through every stage of growth. We know how important it is for software solutions to be flexible enough to handle the natural scales and shifts that occur throughout the lifecycle of a business. Kimble's promise is that our professional services automation solution is unlike any other when it comes to adaptability.
Out-of-the-box, Kimble supports all the professional services processes and business models you would expect and is configurable to adapt to your unique ways of working or changing needs. It's also easy to use and intuitive. Kimble PSA's innovative design provides assurance that your business will be future-proofed, allowing you to grow and flex without constraints. Kimble is fully configurable and the platform architecture can scale to thousands of users while maintaining security and flexibility.
"We wouldn't have been able to grow the way we have without Kimble – there would have been too much manual intervention."
Kimble PSA inherits all the essential benefits of a truly native Salesforce application, built from the ground up using Salesforce.com application development and packaging tools, and is complemented by Kimble's own advanced administration framework that not only accelerates your implementation process, but also minimizes the effort required to administer and maintain your Kimble system.
Don't just take it from us, below you will find quotes and testimonials from some of our current customers who have experienced unprecedented levels of growth while being supported by Kimble PSA. Our customers are leaders in a range of industries, including management consulting organizations, IT services, and software and hi-tech, just to name a few. This guide will dive more into the details of how Kimble PSA will evolve and adapt to suit the unique needs presented by your organization.
Use the links below to learn more about why hundreds of companies across more than thirty countries, from rapidly growing regional businesses to multinational organizations, trust Kimble PSA to adapt to their needs as their businesses grow and change.
The Four Key Principles of Software Adaptability
Configurable

Supports a variety of billing models, service delivery methods, and systems landscapes.

Learn More

Maintainable

Easy to upgrade, with minimal administrative effort.

Learn More
Scalable

Supports businesses of any type or size, especially those ready to scale.

Learn More

Reliable

Confidently supports organizations during even the most challenging moments of scale.

Learn More
Configurable
We were delighted at how little resource was required from us to get the system up and running. Kimble's timeframe for deployment was spot on. I am pleased by how flexible the product is and the level of adjustment the system allows.

Chris Rauch, Chief Customer Officer at Sage People
Read Customer Story
A solution that is effortlessly customizable
We know your business will change – you need to be sure you're investing in a system that will change with you, easily supporting the new processes, new systems, and new people that come with growth.
Kimble's architecture has adaptability built-in as a core tenet. Every feature Kimble provides is offered out-of-the-box, and can be turned on or off by customers as needed – there's no coding required. This means that when your organization changes, you are not hemmed into customizations that the business has outgrown – you can configure Kimble to meet your organization's needs. While most applications require technical skills to configure, leading to costly upgrades, Kimble has been architected differently; you are in control, able to maintain the system using configurable switches, fields, templates, and business rules.

Point-and-Click Maintenance
With easy-to-use configuration screens, maintaining Kimble is simple, with features ready to be switched on as/when required. Interface mappings can be maintained using our point-and-click interface framework.
Configuration Catalog
Our Heroku-hosted configuration catalog, surfaced within Salesforce and Kimble, contains pre-built configuration settings such as integration adaptors. The catalog allows you to quickly enable features as well as install Salesforce and Kimble metadata. Configuration changes such as custom fields or modified page layouts can be performed within Kimble, typically using Salesforce metadata such as fieldsets. To ensure the ongoing integrity of both your PSA data and the integrity of all related processes, administrator tools are provided to make these customizations in Kimble. For more complex administration functions such as security profile maintenance, approval process setup, and customer community management, the Kimble application includes purpose-built management tools that accelerate the implementation process and minimize the day-to-day system administration workload. Kimble customers have increased the efficiency and agility of their businesses by integrating Kimble with other systems in their tech stack, using Kimble's Interface Management screens to monitor their integrations and keep data flowing between systems.
Kimble customers have increased the efficiency and agility of their businesses by integrating Kimble with other systems in their tech stack, using Kimble's Interface Management screens to monitor their integrations and keep data flowing between systems.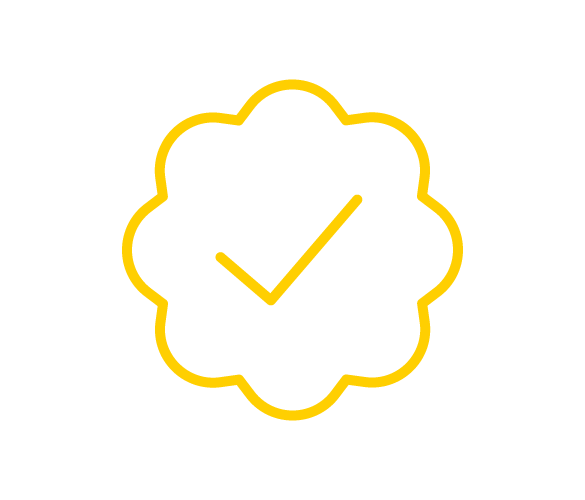 Kimble Interface Framework
Kimble provides a purpose-built, open interface layer that can be configured to support connections with third-party applications from across the systems landscape, enabling you to optimize information flows and remove data duplication. The Kimble Interface Framework provides a highly configurable integration layer that is built into the standard interface of the application, enabling integration to all major ERP suites, including SAP, Microsoft, and Oracle, via Web APIs. Kimble also features pre-defined generic interfaces covering CRM, HCM, project management, and finance, as well as pre-defined, application-specific connectors for popular third-party applications such as Sage Intacct, Jira, and Avalara. Kimble supports a variety of integration methodologies, ranging from point-to-point integrations to integrations that use enterprise-class middleware (such as Mulesoft, Boomi, or Talend) to CSV uploads and downloads. Our team of experts is on hand to make recommendations based on their experience working with customers to set up integrations that are maintainable and scalable.

Maintainable
Our business will continue to become more complex. The solutions we offer will change, and we will innovate. But we have confidence that Kimble has the flexibility to change with us.

Simon Goldsmith, Director at Altius
Benefit from new features without delay
Businesses that adopt Kimble reduce the amount of time and administrative overhead it takes to manage and maintain essential processes.
PSA is all we do. Our dedicated development team drives continuous innovation and improvements to usability. Kimble PSA is a pure SaaS solution – all customers get new releases as part of the standard subscription cost, but choose which new features they configure and adopt in the timeline that is right for their business. This allows you to benefit from features that will drive value without experiencing disruption to the business.

100% of customers are on the latest release
Kimble's push upgrade approach ensures that our customers get access to the latest features and functionality without the need to incur costly or time-consuming upgrades.
We listen to you to drive continuous improvements
With two releases a year, customers have the assurance of a leading PSA solution that delivers new and improved functionality based directly on our customers' feedback. Our Kimble Connect customer events and enhancement forum provide ongoing opportunities to contribute suggestions for improving Kimble PSA with the assurance that all feedback will be taken into account for future releases. Kimble uses the Salesforce managed package update mechanism to deliver application patches and fixes which are pushed weekly. Major releases are pushed twice a year and the Kimble support team works with your organization to schedule the upgrade at a time that minimizes impact on your day-to-day operations. Kimble provides extensive documentation and regular training, including webinars, educating customers on how they can take full advantage of Kimble's features and adapt them to their business processes. Your customer success manager works with you to drive the adoption of new features, developing strategies with Kimble's Chief Adoption Officer that will help your business derive the most value from Kimble without increasing administrative overhead.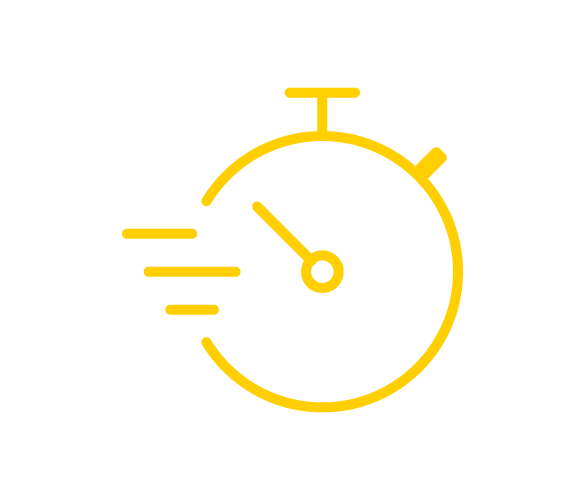 Scalable
I don't think we would have been able to scale as fast as we have without Kimble PSA in place. Kimble is something that we live and breathe, it is core to our growth.

Jo Masters, CEO Tquila ANZ
Read Customer Story
Performant at any scale
Kimble has many customers around the globe with thousands of users and has made significant investments to ensure Kimble scales flawlessly to large usage volumes.
Kimble is a sophisticated, proven business application that makes extensive use of the Salesforce Apex runtime engine to manage interrelated business processes and ensure the integrity of interconnected object data. Kimble's advanced queueable Apex job architecture ensures consistent throughput and page response times as transaction volumes and user counts grow to meet the demands of the largest services organizations. Kimble's automated testing and monitoring tools enable detailed benchmarking analysis that demonstrates predictable, scalable application performance across all key PSA processes including proposal creation, assignment creation, timesheet submissions, and element activation. The results of these benchmarks demonstrate a proven ability for Kimble PSA to meet the demands of a growing services organization whether that growth takes the form of an increasing number of active users, number of service engagements managed, the complexity of delivery models, or a combination of all these dimensions.

Reliable
We decided to go with Kimble because there was a big advantage in it being a SaaS product with a reliable 100% integration with the Salesforce platform.

Mark Vivian, Claremont Consulting
Read Customer Story
A robust, secure, and compliant solution you can trust
You don't need to worry about your data because Kimble is stable and secure.
The Kimble solution is fully hosted on and embedded in the Salesforce platform. This provides the assurance, security, and scale of the Force.com platform as part of a complete SaaS solution. Kimble leverages the power of the workflow, reporting, mobile, document management, and security models of Force.com. Kimble also provides flexible and configurable controls over object, field, and row-level security – ensuring that application user roles can be created with a fine-grained level of control.

Kimble's application roles, provided out-of-the-box, help you streamline system administration
You need the assurance that users can only see the objects, fields, pages, and applications that are applicable to their role in the organization, but setting up and maintaining permission sets in Salesforce takes time. You need to be in control so you can easily adjust security settings as your organization changes over time. Kimble provides a standard set of application roles out-of-the-box that can be used to easily administer and maintain permission sets.
Application roles aggregate the permission sets which control what a user can see
Application roles are generally aligned with a function within the organization
Application roles grant access to perform the duties needed by that function
A user can be assigned to one or more application roles
A user-specific override can be applied to the selected application role(s) to grant additional access as needed
Dynamic data-sharing model
Many organizations have data-sharing rules which determine which records a user can view or edit depending on their role within the business.
Kimble applies sharing rules automatically
Driven by "Sharing reasons" and "Sharing actions"
Can also be driven by events e.g. when the manager of a project or owner of a resource is changed

Kimble Sense
Through Kimble Sense, our built-in agent, we continuously monitor application performance and use this to constantly maintain and improve the efficiency of your Kimble PSA. Kimble Sense runs periodically in the background to track key usage metrics that reflect the health of your application and provides alerts to our customer success team so that they can proactively solve issues before they cause operational holdups.
Enables the Kimble application to self-monitor and push logs to Kimble Support while retaining customer data privacy.
Provides logging on an opt-in basis.
Enables the customer to better manage their Kimble PSA health through an administration dashboard.

Automated Testing
Kimble's automated testing procedures goes significantly beyond the minimum standards required by the Salesforce.com AppExchange. We run real-time, browser-based tests based on business scenarios nightly. A 100% test pass rate is a required quality gate.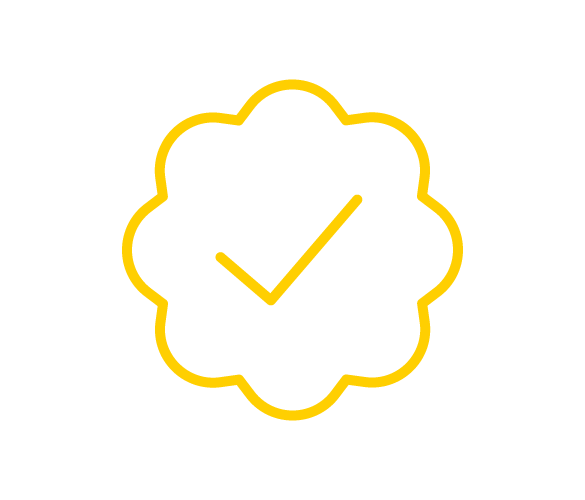 Information Security/Data Protection
Kimble is committed to protecting the privacy of your data and users. Kimble was one of the first Salesforce ISVs to launch a General Data Protection Regulation (GDPR) compliance program. Kimble acts as a Data Processor under GDPR. Kimble meets or exceeds the standards of SSAE 18 (SOC1 Type II) and has passed an independent external audit every year since 2015, with no exceptions noted. Our internal control framework is regularly assessed for both the "adequacy of design" and for "operational effectiveness" in order to ensure the highest possible level of compliance.
The key information security benefits for adopting Kimble include:
'Privacy by design' principle – Kimble does not store any financial or sensitive information and keeps other personal data to an absolute minimum.
Salesforce Platform – Kimble leverages the Salesforce platform's strengths as one of the world's largest and most secure cloud platform providers.
Kimble data security features, including the ability to anonymize resource data and easily support "subject access requests."
Kimble is fully hosted by Salesforce and is 100% compliant with its compliance standards, which Kimble inherits – each Kimble release is tested by Salesforce for compliance with these standards. See https://compliance.salesforce.com/