Keep Your Finger on the Pulse of Your Business
Kimble provides business leaders the information they need about future performance to feed sustainable business growth.
Kimble's real-time forecasting engine populates executive dashboards with diagnostic analytics focused on KPIs, trends, forecast accuracy, and more – enabling executive teams to plan strategically and assess areas of the business that might limit growth and scalability.
Make Decisions Based on Forecasts You Can Trust
Predictability does not merely come from the act of predicting – you need confidence that the projections you're using to run your business are realistic, attainable, and based on the most current data from the sales pipeline and live projects.
Kimble makes running a services business more predictable. Forecasting your revenue, margins, cash, and resource demands against both sold and potential work is easy in Kimble, ensuring you have forward visibility to make the right business decisions.
Thanks to our seamless connection with CRM and our real-time forecasting engine, you can see the impact of changes in pipeline and project work on forecasts in real time. That means you can see what your business will look like in the coming months based on the information you have today.
Kimble fosters financially-minded sales teams and project managers, increasing the accuracy of forecasts that inform important decisions about the future of the business. Kimble's Forecast Accuracy dashboards help you understand how confident the business can be in current pipeline forecasts based on the consistency of forecasts in past periods.



Model Paths to Sustainable Business Growth
Kimble's executive dashboards aggregate KPIs which can be used to inform strategic decision-making and support continuous improvement across the organization. You won't just be relying on historical information to determine future performance; Kimble provides breakdowns of financial projections, demand, backlog, resource utilization, and skill gaps.
Dashboards draw on real-time information created when users input and update data in the application – every new sales opportunity, assigned resource, raised change order, timesheet submission, and dispatched invoice impacts the reports.
Identify Bottlenecks Threatening Organizational Scalability
You need to pinpoint where inefficiencies are causing delays in the sales process, project delivery, and payment, slowing down the organization and reducing time-to-value for your customers. Kimble diagnoses the areas of your business where performance needs to be higher or where obstacles are likely to stand in the way of achieving company goals and customer satisfaction.
Kimble's intelligent insights indicate where your business is seeing impacts on overall margin so that you can drill down to assess emerging trends. Kimble's diagnostic analytics identify the relative importance of different drivers of a trend so that timely action can be taken.
Kimble's Resource Analyzer and Delivery Analyzer embed visually rich, customizable, and interactive Salesforce Einstein dashboards in Kimble PSA, allowing you to easily surface, then drill into, complex business performance information.


Empower Your Workforce to be Proactive
As an executive, you take on a lot of the most important decisions in your business, but you can't make every decision. You need to be confident that the people closest to your customers aren't waiting for you to get involved – that they have the tools they need to make better decisions sooner.
Kimble guides users towards decisions that protect profitability and optimize resource utilization. Our Intelligent Insights surface key risks and issues early, empowering individual contributors to take action sooner, keeping projects – and the business – on track.
Kimble keeps people across the business, from sales to delivery to finance, engaged and clear on what to prioritize in order to increase customer satisfaction and optimize resource utilization, profitability, and business scalability.
Align Your Business Around Successful Project Delivery
You need to be sure that teams and business units are aligned around essential processes that ensure repeatable, successful project delivery. Since all the functionality in Kimble is aligned around successful project delivery, so are the teams that use it.
Our process-centric framework improves the efficiency of hand-offs between teams and encourages proactive collaboration, leading to increased organizational agility and customer satisfaction. Where important decisions would typically get caught in bottlenecks waiting for action, our PSA guides salespeople, resource managers, and project managers to the information they need to combine forces and take decisive action early.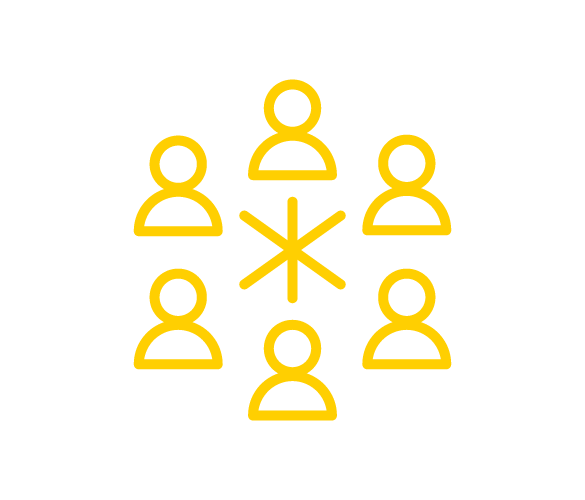 Operate from One Source of Truth
With Kimble, you don't need to spend time chasing down and aggregating data from various teams, departments, and business units. Kimble automatically updates your KPIs in real time, freeing you up to analyze and interpret data.
You can trust what you're seeing in Kimble whether you're looking backwards or forwards because it's informed by real-time data from across all the disciplines that drive project success – sales, resourcing, project management, finance, and operations.
By connecting and automating the processes that support project delivery, Kimble reduces administrative overhead, meaning teams can spend more time supporting your customers.
Sage People: Smarter, Efficient Project Management with Kimble Applications
Sage People, which offers cloud-based HR software, adopted Kimble when it became clear spreadsheet-based data management was not adequate to run the growing business.
"As we experienced rapid growth it became quickly apparent that we needed a solution to simplify the timesheet submission process, streamline invoicing, and help us efficiently report to both clients and internal stakeholders," explained Chris Rauch, Chief Customer Officer at Sage People.
"With Kimble, our client reporting process is less cumbersome and more efficient. And our monthly billing cycle takes a fraction of the time it used to." Sage People also experienced a 10% improvement in average utilization in the first six months after implementing Kimble. Rauch said these improvements were "down to Kimble's ability to simplify and scale up with a growing organization like ours – it has more than delivered a return on our investment."
"We were delighted at how little resource was required from us to get the system up and running. Kimble's timeframe for deployment was spot on. I am pleased by how flexible the product is and the level of adjustment the system allows. Kimble has transformed our professional services operational efficiency and has delivered big gains to us as a fast-growing business."
Read Full Customer Story