Sell Projects That are Accurately Priced, Accurately Scoped
Kimble provides sales teams a collaborative environment where they can work with services professionals to model the scope, budget, and resource plan for projects that are both profitable and achievable. 
Kimble's seamless connection with CRM ensures:
opportunities get the bid-team support they need
projects have smoother kick-offs, with resources ready to be deployed
forecast revenue, cost, and resource requirements in the pipeline are current and accurate
Build a More Accurate Sales Pipeline
Your sales pipeline drives important decisions about the future of the business. Maintaining sales forecasts your organization can trust requires precise estimates of scope, budget, timeline, and resource requirements on every opportunity.
In Kimble, you can bring opportunities to life, modeling all aspects of projects and services so that the impacts on the business if the proposal is accepted are clear. Kimble connects with CRM to give your organization a real-time, combined view of all current and proposed projects. It's easy to feed change orders on existing projects back into the sales process so that the probability of the additional work is accurately reflected in the sales pipeline.
Kimble's Forecast Accuracy dashboards help you understand how confident the business can be in current pipeline forecasts based on the consistency of forecasts in past periods.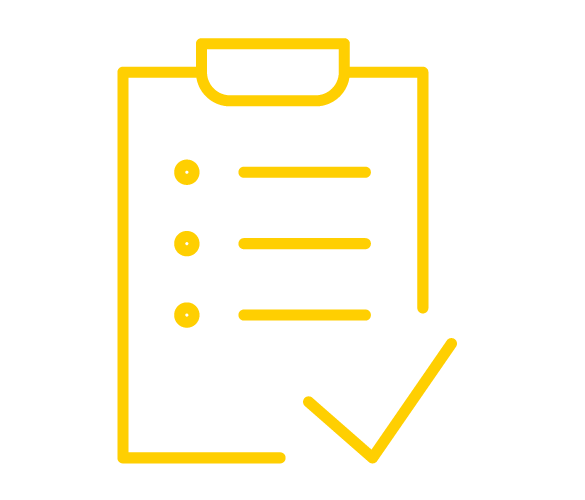 Manage Proposals with Confidence
Kimble helps you assess the viability and profitability of a proposal as it evolves so that what is sold is achievable, stopping revenue leakage before it has a chance to happen.
Kimble points the way towards more profitable, more achievable, more accurate projects. When modeling resource teams and timelines, Kimble automatically generates cost and revenue projections based on standard rates associated with resources.
With project templates, you can set up complex projects in seconds. In Kimble, you can use templates to define assignments, tasks, milestones, annuities, expense forecasts, and much more. That means that when it's time to create a proposal, there's already a working model of the deal one click away.
You can model alternative proposals for the same opportunity, comparing the cost, revenue, and resourcing implications for each before committing to the one that will be best for the business. And you can refer to the average achieved margin and the average incurred expenses from past engagements with the customer, helping determine appropriate margins and expense forecasts.
Kimble also allows you to schedule bid-team resources on proposal work, ensuring you capture an accurate cost of sale.
Create a Trusted, 360° View of your Customer
Kimble enables you to better understand the investment going into – and the value derived from – each customer and prospect.
Built on the Salesforce platform and embedded in Sales Cloud, Kimble leverages Salesforce's account structure to provide a 360-degree view of customers, with relevant information from Kimble on all upcoming, current, and past projects mapping to the account record. Drill into all your customer's proposals, engagements, purchase orders, invoices, and more, all from one screen.


Secure the Ideal Project Team Early
Kimble streamlines the process of finding the right resource for the right project. When you understand the shape of the deal, you can create placeholder resource demand to model the assignment rate, cost, duration, and utilization until a resource is assigned. In addition to creating more accurate forecasts, this helps staffing teams see potential resourcing gaps sooner, ensuring you have the resources you need when the project commences.
With Kimble, resource management shifts from reactive to proactive. Kimble makes it easy to focus attention on deals that have reached a high enough probability that they need proposed candidates or committed resources.
Streamline the Sales-to-Delivery Handoff
When you hand off the baton to the project team, you need confidence that they're ready to run with it. Kimble fosters smoother sales-to-delivery handoffs, giving teams one version of the truth to work from for each project. In Kimble, cross-functional teams can work together collaboratively to shape proposals, assign resources, and prepare for work to commence. And when it's time to convert a proposal into an engagement, there's no data duplication – everything you capture on proposals is automatically reflected on associated projects in real time.

How Kimble Enabled ThirdSpace to Triple in Size
In 2015, award-winning identity-and-security services provider ThirdSpace was looking for a PSA that would integrate with Sales Cloud. Since then, ThirdSpace has tripled in size, and Operations Director Jeremy Wilson credits Kimble with enabling that growth.
"Previously we had effectively three different systems to do the job Kimble does on its own now. We used Salesforce and we had a separate time and billing system. Going from the Salesforce view to the time and billing system was a big air gap. We did our scheduling on spreadsheets and we felt as we grew that was going to be unsustainable."
Kimble provides a single end-to-end, Salesforce-native application that is used and shared by multiple departments: "This means everyone has an interest in getting the information right, inputting data, following it through. It is more streamlined than it used to be, the data is more accurate." The business is now more predictable, with much more accurate forecasts, of revenue and demand – "that's a better way to run our business."