Kimble for Resource Management
Assign Resources Strategically & Maximize Billable Utilization
Live Group Demo
Find the Right Resource for the Right Project Every Time
Kimble provides resource managers what no other solution can — a real-time view of the resourcing impact of all project work that's currently happening, combined with work in the pipeline that's expected to happen. Kimble makes it clear who is right for an open assignment, who is on the bench, and what the business will need to do to meet upcoming demand.
Streamline Your Resource Planning Process
Kimble significantly reduces the amount of time it takes to narrow down a pool of qualified resources for an assignment.
Kimble provides multiple resourcing views, allowing you to take a holistic view of capacity in an upcoming period, to see all resources dedicated to a specific account, or to focus on filling one open assignment. You get comprehensive visibility so decisions made about which resources are right for a project weigh all factors, including skills, availability, and resource cost rate.
It's easy to fill open demand in Kimble – you can drag and drop assignments to book a resource or propose multiple candidates. Kimble can recommend the best resource based on factors like required skills and availability. Kimble can even be configured to automatically propose candidates or automatically assign the best available resource for an open assignment.
You can dedicate the time you save to analyzing and optimizing bench and refining hiring and training plans based on accurate forecasts for the upcoming months.


Maintain the Right Balance of Supply and Demand
It takes time to train and onboard resources — you need a demand forecast that's accurate enough to build hiring and training plans you can trust. Kimble makes clear what levers to pull to better balance supply and demand across the organization and maximize utilization.
With Kimble, you'll know what skills and roles will be needed to staff projects in the coming weeks and months, making resourcing more predictable. Kimble's seamless connection with CRM keeps pipeline data current, and our real-time forecasting engine automatically updates forecasts based on changes made to ongoing projects, meaning you know when resources are expected to roll off their assignments.
You can track recruitment candidates in Kimble, and you can assign them to open work pending their on-boarding. You can also manage supplier relationships in Kimble, assigning contractors to project teams while tracking levels of contractor use. This ensures you can analyze and optimize the balance of your own resources and those coming from a third party.
Resource Management Essentials Collection
A curated set of content which lays the groundwork for optimizing resource management.
Build the Ideal Project Team Sooner
With Kimble, staffing projects goes from reactive to proactive. Kimble provides a collaborative environment where you can work with sales teams to shape the resource plan for projects, creating placeholder resource demand to model the assignment rate, cost, duration, and utilization until a resource is assigned.
Kimble makes it easy to focus attention on deals that have reached a high enough probability that they need proposed candidates or committed resources. You can soft-book resources as candidates and compare proposed candidates for an assignment to see their fit for the role and the impact assigning them would have on the project margin.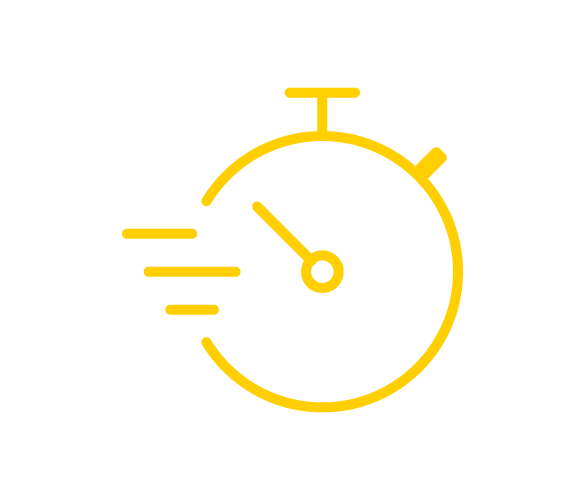 Get Resources off the Bench and Onto Projects
In professional services, a billable day is a perishable item – you can't get back the cost of a resource that spent a day without a project and its subsequent revenue.
Kimble provides org-wide visibility, helping businesses break out of siloed mindsets focused on conventional team and business unit structures, flexing resources into roles and assignments they might not typically be sought out for, but for which they might be well-suited.
Kimble also helps you find projects for resources on the bench –– our bench optimization workflow highlights resources who are currently forecast to be underutilized for an upcoming period, and allows you to search for open assignments that these resources can take on.
Make Informed Staffing Decisions any Time
With Kimble, you have the insight you need to make impactful resource decisions at all times –– there's no need to wait for the weekly staffing meeting to make an assignment change that would deliver better results for your customer or your business.
And you're not the only one who has the information needed to make decisions. Kimble empowers project managers to understand the impact of project delays, overages, and scope changes on the resource plan and the budget. Your project managers can always see conflicting assignments and utilization levels, meaning in-the-moment decisions about resourcing take account of the bigger picture. That includes the impact of splitting or extending assignments on project margin.



Support the Professional Development Goals of your Workforce
Retaining top talent in a competitive landscape requires providing them work they'll find fulfilling, interesting, and aligned with their goals.
Kimble supports the use of a skills taxonomy and provides a standard taxonomy or the ability to create your own. You can manage the skills of your resources, and they can profile their own skills and experience, set learning objectives, and convert those objectives into skills when achieved. They can also search open assignments and express interest in those that align with their career development objectives. This means that when you're assigning resources, you're able to see where people are "raising their hands" for work they're eager to take on.
Users can manage vacation and other time off through Kimble, ensuring that resource planning takes account of all planned time away from work.
Savvas Schedules Resources Earlier, Accelerating Time to Value
Savvas experienced significant benefits when they moved resource planning from home-grown technology to Kimble in 2017. Thanks to Kimble's seamless connection with Salesforce CRM, they could schedule resources on projects earlier in the sales cycle, giving them confidence that the right team would be deployed to support the product, thus accelerating time-to-value for their clients.