How PSAs Measure & Improve Profitability
One key factor that separates a successful professional services firm from an unsuccessful one is profitability. Professional services businesses have two key drivers of profitability for any engagement or project: utilization and margin. These help to determine the gross profit of an engagement or project. A high level of gross profit looks good but it is net profit that is more important to the viability of the business. Before drilling down into project profitability, one needs to consider how well the whole organization works.
Measuring profitability in professional services
What does good look like? SPI Research found mature companies operate with an EBITDA at 25.6%. Low maturity professional services firms survive on 6.1%. Furthermore, when comparing the two drivers, utilization was much higher in mature organizations at 82.2% compared to 64.3%.
The wider business has other costs that need considering. Some companies merely allocate costs on a headcount basis. For example, general administration costs are added to the cost of a consultant. Other costs, such as sales and marketing, are more complex – some can be allocated on a cost of sales basis to individual projects; other costs might fall under the general re-allocation.
A finance system can help determine the overall profitability of a business. What it cannot do is help business leaders make critical decisions in a timely way to increase profitability. Effectively, an accounting solution looks at what has happened in the past. That is not enough for a professional services business. It needs tools that understand how it is performing in real-time. It needs to track actual profitability against budgeted profitability. Highlighting variances quickly allows corrective action to be taken swiftly.
Additionally, consider what is being measured, why it is measured and how it is measured. Collecting data for the sake of it is often counterproductive. Collect data with a purpose and measure what matters, how those measurements are used is also important. Measurements should link operations to strategy to the vision. Use operational measurements positively, not to chastise poor performance but to highlight good and encourage others to excel. In other words, measure what matters. Utilization is a key metric to measure. Read more about how to measure and improve billable utilization.
Measuring project profitability in real time
The modern organization needs to understand what is happening in the business now. It also needs to accurately predict what might happen in the future. This is where a modern professional services automation (PSA) solution can help.
A PSA solution is the system of record for the operations of a professional services business. Importantly, it can also draw in information from other systems to better understand what has happened in the past, what is happening now and what will happen in the future. One component of that is project accounting.
Project accounting is a practice, separate from but equally important to, measuring the profitability of a business. It identifies and tracks the revenues, costs, assets, and liabilities in a project. This gives an understanding of whether each project is profitable. In a pure consulting project, those costs include both the consultants time and their expenses.
The challenge is that each project has variables that can affect profitability. For example, if expenses are rechargeable to the client, consultants need a frictionless process to log those expenses so that they are recharged quickly. Where expenses are not recharged to the client there is still a need to track and measure them against the relevant projects. Expenses can significantly affect profitability. Some PSA solutions provide recommendations to consultants at point of entry to ensure compliance to company policies, this further helps to increase profitability.
Another challenge is resource management. Expertise to deliver a project may not be available internally, requiring the use of expensive external resources. Optimising resource management maximises the utilization of internal resources and is, therefore, a critical aspect in insuring the profitability of a project.
The importance of CRM to the profitability equation
Integrating a PSA solution into a CRM system has several advantages. During the quotation process, operational costs are drawn from the PSA. This gives a far more accurate cost estimate for a project. It allows sales teams to ensure deals are struck with margins that are better than break even. The cost of sale to customers is also captured. Knowing where the cost of sale to a customer is low and project profitability high, is useful. It shows where to invest in further sales and marketing efforts to expand wallet share.
An integrated solution enables consultants to participate in the sales process. They can Identify cross sell or upsell opportunities that sales executives can turn into an opportunity. Once an opportunity becomes a quote and then a project, data flows between the systems. This reduces errors and improves alignment between sales and operations teams. The CRM integration also adds value to resource management.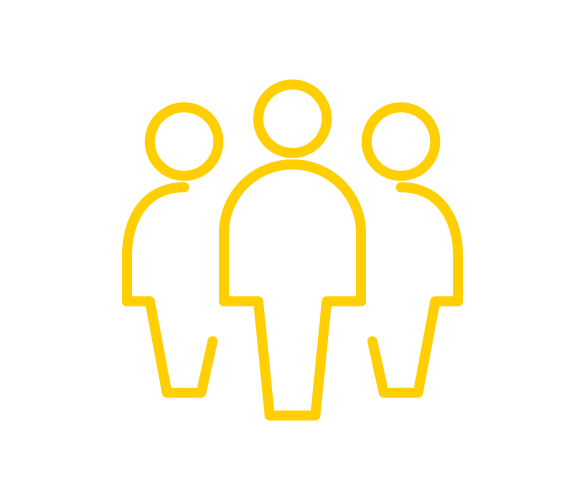 Poor resource management can kill profitability
Randy Mysliviec, Managing Director, Resource Management Institute says Resource Management is about getting "the right resources at the right place at the right time to maximize margins and project performance." PSA tools can assist with this and ensure that utilization of existing salaried staff is kept high. Where necessary, the right external resources are brought in on projects at the right cost. This is not about 'just in time' resource management but forecasting what resources are required in the future.
Getting the right mix of people on a project ensures projects are delivered on or near the budgeted profitability. This is where integration with CRM can also add value. It allows Sales and Operations to work together, identifying resource allocation for future projects to ensure a regular cadence of profitable projects. A disconnected sales team promising key resources that are unavailable or too expensive for the forecasted revenue risks profitability. It can also highlight any skills gap to kick start a recruitment process or training.
The risk of an imbalance between required and available resources is especially high during a company's growth phase. A business needs to accurately forecast the recruitment requirement in advance. Too many resources for available work will result in low utilization and higher overheads. Too few resources leads to a higher cost of delivery as a higher proportion of expensive external consultants are needed to deliver projects.
Time is a Factor
Cash flow is a killer for businesses. Just because a business appears profitable does not mean it can survive. If revenues are collected after salaries and expenses are paid, there is a risk that a company will run out of money. This is especially true as professional services organisations grow. With bigger projects come larger risks. Accurate and timely collection of timesheets and expenses followed by timely billing is critical.
Ensuring that period ends are dealt with in a timely manner is one solution. This is not the traditional financial period close but an operational one. 10% of suspect data can drag out the month end. Ensuring that the data is correct and evidenced is important. A client's accounts payables team may delay payment of all invoices if a single expense claim is suspect. This is where a PSA tool can make a significant difference. PSA solutions offer tools to assist companies with the collection of relevant data at the end of a period and project.
Modern systems increase the level of automation in the process. Consultants capture expenses in real-time on a mobile device. Enabled with OCR (optical character recognition) the app can virtually eliminate the need to key in data. The system will also predict which project or task an individual is working on, updating information about time spent and the project in a frictionless way for consultants.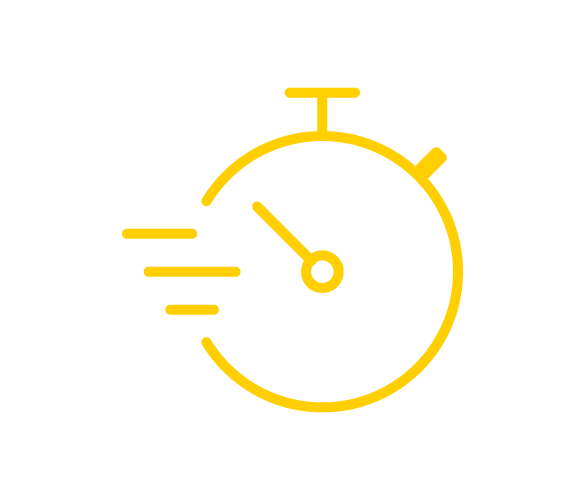 Summary: Don't just look back at profitability
An accounting system records and measures what has happened and can assess historical profitability. A PSA solution should forecast what projects are in the pipeline, the revenues they will generate and what costs will be incurred in delivering those projects. This ability to draw information from across CRM, Finance, HCM and the PSA tool enables an organization to forecast profitability and make decisions that will affect it. A PSA solution pulls data from the sales pipeline, overheads, expenses, resources – while that data does not have to be perfect it provides a forward-looking view that enables business leaders to make corrective actions in good time.
Being able to measure future profitability in real-time allows leaders to make key decisions that will impact their business. These include:
1
Minor adjustments to projects:
Such as a rebalancing of resources, to complete a project early or to change personnel to ensure that future resourcing is optimized.
2
Major decisions on service lines:
Understanding future requirements to make appropriate investments in training and recruitment. If there is a significant shortfall of a specific skill set, a hiring plan can be put in place.
3
Direct/Indirect costs:
While a finance system will often see these in hindsight, it is better for business leaders to keep their finger on the pulse of the business in real-time. Make decisions that impact profitability now, rather than at the end of the month when the reports are prepared. A modern PSA solution provides dashboards that deliver not just the projected progress of projects but also their profitability.