Dreamforce, San Francisco, November 6-9
Join Kimble at Dreamforce:
Attend One Of Our Speaking Sessions
Kimble CMO Mark Robinson is a co-presenter for "Accelerate Growth by Partnering Within the Ecosystem."  Join us to learn the value of partnering within the Salesforce Ecosystem.
When: Tuesday, November 7, at 3:00 – 3:40 pm
Where: Park Central Hotel, City
Mark will also be a panelist for "ISVs and Salesforce: GDPR Perspectives and Discussion," in which Salesforce product management and partners will discuss how they can assist with your GDPR compliance goals.
When: Wednesday, November 8, 11:30 am – 12:30 pm
Where: Metreon AMC Theaters, City View Presidio
Visit Our Private Meeting Space
Need a break from the crowd? We've got a quiet space at Dreamforce for you to catch up on emails and phone calls, or to get the latest updates on Kimble. Join us in Kimble's private office space at Breather, 785 Market Street, Suite 620, from 8:00 am to 6:00 pm, Monday through Thursday.
Directions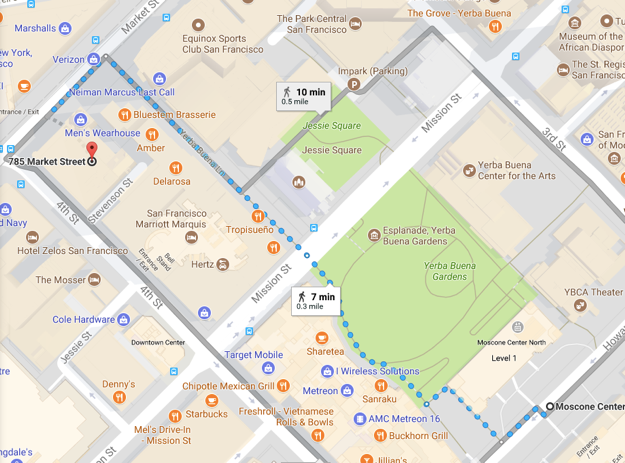 Simply cross Mission from the Moscone Center (and Yerba Buena gardens) and go up Yerba Buena Lane. Take a left on Market (the Four Seasons is on the right). Alternatively, go up 4th St to Market and turn right at Market.