A Guide to Project Management Software: From PPM to PSA
Project Management is of Paramount Importance
Technology has accelerated the rate at which business is done, which means the practice of project management is of paramount importance. In turn, technology has been created to aid project managers as they deal with increasing competition, increasing expectations, and reduced timelines. And yet, while the technology for project management has taken hundreds of forms, such as task management software and PPM, projects are still failing. This indicates that the most popular project management software solutions have not gotten to the root of the issue—they're not a cure to revenue leakage and project slippage, they're simply treating symptoms. We will discuss how professional services automation (PSA) software actually treats the problem, which tends to fall on the lack of cohesion between billing, scoping, resourcing, forecasting and delivery. Rather than tending to the pains, many organizations need technology that will actually solve communication issues, scoping challenges, and ineffective project planning.
The Evolution of Project Management
According to PMI, "project management is the application of knowledge, skills, tools, and techniques to project activities to meet the project requirements." Project management may sound like a simple task, but it is riddled with complexities and infinitely moving parts. Any business that is delivering services or products in the form of projects has been practicing some form of project management from the start. According to research on the history of project management, "Throughout the history of humanity, humans have been working on improving and refining the practices of project management."
Still, project management as a process has come quite a long way since the Pyramids of Giza and the Great Wall of China. With the faster moving climate of today's economy, project management has begun to be leveraged to deliver things faster, at better quality, and at lower margins. Successfully executing project management creates a competitive edge in recent years. According to PMI, "With little room for error and fewer resources to rely on, project management expertise and oversight is helping organizations streamline their delivery process, cut costs and sidestep risks."
Recent years have shown the emergence of hundreds of different types of project management software with thousands of different capabilities. However, even with the support of technology, projects are still failing at a rapid rate. According to 2018 research from PMI, "9.9% of every dollar is wasted due to poor project performance."
Five Main Causes of Project Failure
There are five main reasons why projects don't succeed. Despite widespread adoption, project management software simply does not address the roots of the issues presented below.
1
Failure to plan effectively
Effective project planning involves writing out your plan and setting a realistic time frame, estimating costs, determining milestones, documenting deliverables, and defining project scope.
2
Lack of Communication
Poor communication can lead to disaster and is a major project failure factor. As a project manager, you are responsible for keeping your team well-informed, creating transparency, and encouraging team members to share their suggestions or concerns. Don't let your project fall apart simply because you failed to communicate effectively.
3
Inadequate Scope Document
An inadequate scope document, or complete lack of a scope document, is a huge project failure factor—and it's more common than you may think. A full 75% of IT executives think their projects are doomed from day one because of constantly shifting scope. Project managers are responsible for handling scope changes to projects and asking whether the changes are necessary. When the scope of a project changes—and it will—project managers will also need to consider how it may affect the timeline and budget of the finalized project and may need to approach the client to adjust the budget accordingly.
4
Disregarding Risk Management
When it comes down to it, we all know that projects don't go as planned and regularly fail. If you don't plan for setbacks you are asking for disaster. Create a risk log with an action plan and keep it in a location where your team members and stakeholders have access to it. Keeping all your information in a central database will allow your team members to easily find information and help bring new members up to speed on projects.
5
Not selecting the right people
While it's the responsibility of your resource and recruiting departments to find the right people for the job, as a project manager, it is your responsibility to assign the right tasks to the right people and ensure you have a cohesive team. Assign team members to roles where they will succeed and use your central resources to help keep everyone on the same page while you and your team pursue your project to completion.
Project management software has emerged on the market as an answer to many challenges shared by project managers. Typically, organizations start searching for PM software when they have hit a critical mass of projects that are just unable to be managed without some sort of automation. Many organizations feel the pain of trying to manually manage projects with home-grown resources because it becomes simply impossible to remember all the moving parts without technological support.
What is Project Management Software?
According to Capterra, "the Project Management space is now a titan in the software world, with over 625 project management solutions across 20 different categories in 2018." At its core, Project Management Software "gives any team the ability to organize, collaborate, and track details and responsibilities of their projects. The Project Management Software industry is now over $1 billion with hundreds of competitive solutions."
According to Technology Advice, "Project management software is a software that helps project managers (PMs) and teams collaborate and meet goals on time while managing resources and cost. Functions may include task distribution, time tracking, budgeting, resource planning, team collaboration, and many more." Some examples of project management software include: Task Management Software, Collaborative Work Management (CWM) software, Project Portfolio Management (PPM) software, and Professional Services Automation (PSA) software.
Task Management Software
Task management is the process of managing a task through different stages: planning, development, and completion. Task management software can be used to predict problems and opportunities, and reorganize your methods and resources according to the changing circumstances. There are numerous task management tools such as to-do lists, reminders, online calendars, and workflow software.
Project Portfolio Management Software
Project Portfolio Management (PPM) is a term to describe how we manage the often-confusing mix of interrelated, dependent, and connected projects. PPM considers the big picture of all projects grouped together; past, present and future – and calculates the optimal prioritization and sequencing of projects to maximize return on investment. Project portfolio management software allows users to consolidate all projects into one portfolio to better understand the overall gaps or overlaps in progress, scope, resource availability, and revenues, for example.
Remote Monitoring and Management Software
RMM is remote, proactive monitoring and management of the overall IT infrastructure. RMM tools gather information regarding applications and hardware operating in the client's location as well as supply activity reports to the IT service provider, allowing them to resolve any issues. RMM offers analytics on activity happening on each workstation, computer, and network. The real-time insights help businesses identify and resolve issues quickly, from anywhere.
Collaborative Workforce Management Software
Collaborative Workforce Management (CWM) is software designed for data gathering, interactive work visualization, and seamless cross-departmental collaboration. CWM tools are focused on boosting productivity and improving flexibility by helping teams more effectively collaborate.
Professional Services Automation Software
Professional Services Automation, often abbreviated to PSA, is business software developed specifically to support organizations which deliver billable projects or managed services to their clients. It goes beyond just delivering a few projects or a portfolio of projects. PSA `software is critical for any organization with project delivery at the heart of success. At the heart of PSA tools is a major project management component, driven to unite departments across services organizations.
When Should You Invest in PPM Software?
Project management software like project portfolio management, task management, or collaborative work management software allows an organization to more effectively manage a project or portfolio through complex work breakdown structures. PPM software is very effective for organizations that need to keep track of the progress and cost of projects.
These solutions are the right option for organizations that do not have resources being billed for services or resources spread across a number of engagements. PPM and portfolio management software are a great tool for organizations without a strong commercial or trading relationship with the client.
PPM tools can also be beneficial when you are looking at internal investments and where to prioritize projects as far as resource strategy. However, for services organizations, where you are delivering services and directly to a customer and invoicing for work done across a diverse portfolio, something more is needed. To overcome PM challenges that require more than simply "manage projects better" a system is required that addresses the surrounding issues of lack of communication, inadequate scoping, resource optimization and accurate forecasting. To tackle these broader issues PSA was created…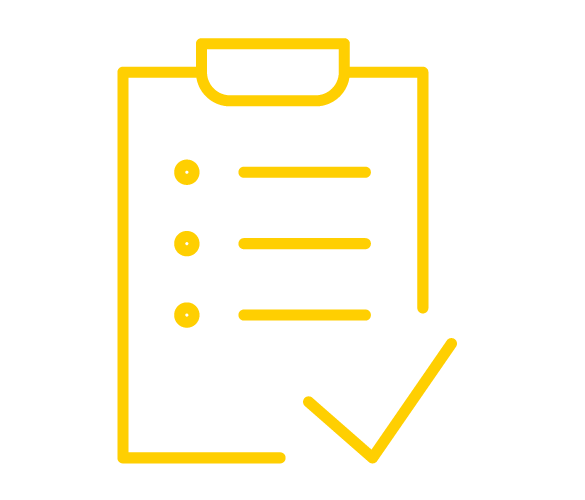 When Should You Invest in PSA Software?
Basic project management tools are used to aid the project delivery after the sale, but it fails to connect contracts, scope, foresight, budgets and billing. Organizations should consider investing in more advanced project management tools, such as professional services automation software, to holistically manage project delivery from start-to-finish.
Project management software needs to address the friction between departments and lack of cohesion along the steps of the project lifecycle. Project management cannot be an afterthought. It has to be considered during the scoping stage. This is where professional services automation software comes into play.
Professional services automation software address three critical issues shared by many services organizations:
Sales and delivery are siloed
Inaccurate forecasts
Time consuming billing processes
A PSA tool may encompass a range of functionality, but key components include project management, resource management and time and expense management. Software in this PSA category aims to help organizations meet project milestones and schedules, allocate resources to projects to optimize personnel utilization and keep track of employee time and incurred expenses for billing purposes. SPI Research defines Professional Services Automation (PSA) as: A software solution used to increase operational visibility and improve process efficiency in project- and services-driven organizations.
PSA goes beyond task management, work breakdown structures and time and project allocation. PSA tools ensure that not only project status is tracked but billable time and expenses are captured in accordance with contracts and service level agreements, thus simplifying the entire invoicing process. PSA connects all of the dots between:
Billing
Scoping
Resourcing
Forecasting
PSA Puts Service Delivery at the Heart of Your Business
Modern PSA tools will involve the project manager earlier in the scoping process so that all deals sold are achievable for everyone involved in the project. PSA tools enable delivery teams to actively participate in the period close process, be part of the invoicing process with finance, as well as collaborating with sales and resourcing. The intersection of finance, resourcing and delivery is the key to reducing project failure.
PSA is critical for organizations that have individual consultants spread across multiple projects and clients. PSA handles the added complexity of determining project margin when 3rd party subcontractor resources are involved. PSA also solves the complexities of having experts spread in a complicated way across a group of money-earning engagements by helping the business simplify and understand the associated revenue and costs.