Webinar: Buying Business Software to Achieve Short and Long-Term Success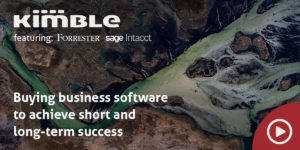 Buying applications that you will run your business on can feel complex and risky, so what's the best way of identifying the vendor that will deliver speedy value and grow with you over the coming years?
In this 45-minute webinar, our guest speaker, Duncan Jones – Forrester VP and Principal Analyst in Sourcing & Vendor Management – will introduce the key findings from his research on successful buying. Drawing on a report published in February of this year, Duncan will:
Explain that emphasizing business outcomes rather than product features streamlines and de-risks the selection processes
Outline a method for evaluation that brings the most appropriate solutions to the top and helps you recognize whether they're likely to accommodate your future as well as current needs
This will be followed by a discussion between Duncan, Stuart Langer of Sage Intacct and Charles Gustine of Kimble that will highlight real-world examples of priorities and pitfalls in evaluating SaaS financial accounting and professional services automation software. This section will also cover critical subjects such as building stakeholders through the buying process; implementing for successful adoption; and the thorny issue of customization.
WEBINAR START TIME: MAY 30, 2019 / 10:00 AM (MDT) / 5:00 PM (BST)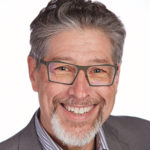 Stuart Langer, CPA, CGMA, MBA has over 30 years working with company's to design, select, implement and optimize their adoption and use of financial and operational systems to achieve extraordinary results. During this time he has been a consultant and consultancy practice leader for Big 4 and a top 50 accounting firm, and led the delivery teams across both on-premise and cloud delivery teams with a focus on service organizations. At Sage Intacct he leads the product group for operational applications, building the premier cloud solution for finance teams that are striving to improve their operational workflow as well as integrate the key systems required to run the entirety of their business. Stuart's focus is to guide product strategy by working with product teams and customers to find the right solution for modern business challenges.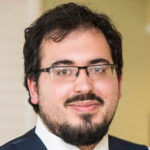 Charles Gustine is a Learning & Development specialist focused on helping customers find value in the SaaS software they purchase. After 8 years developing documentation and training solutions, he is applying an educator's sensibility to Product Marketing. At Kimble Applications, he manages product and release communications for the only leading software vendor that focuses exclusively on professional services automation (PSA), emphasizing Kimble's understanding of the services organizations it serves with helpful thought leadership content.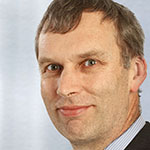 Duncan contributes to Forrester's offerings for Sourcing & Vendor Management Professionals and for Application Development and Delivery Professionals. He is a leading expert on business application strategies and how to get the most from strategic software partners, including packaged applications, SaaS, and custom development. By researching enterprises' experiences in dealing with key software providers, such as IBM, Microsoft, Oracle, and SAP, Duncan helps clients create sound sourcing strategies, nurture better supplier relationships, and get better outcomes from their strategic software investments.