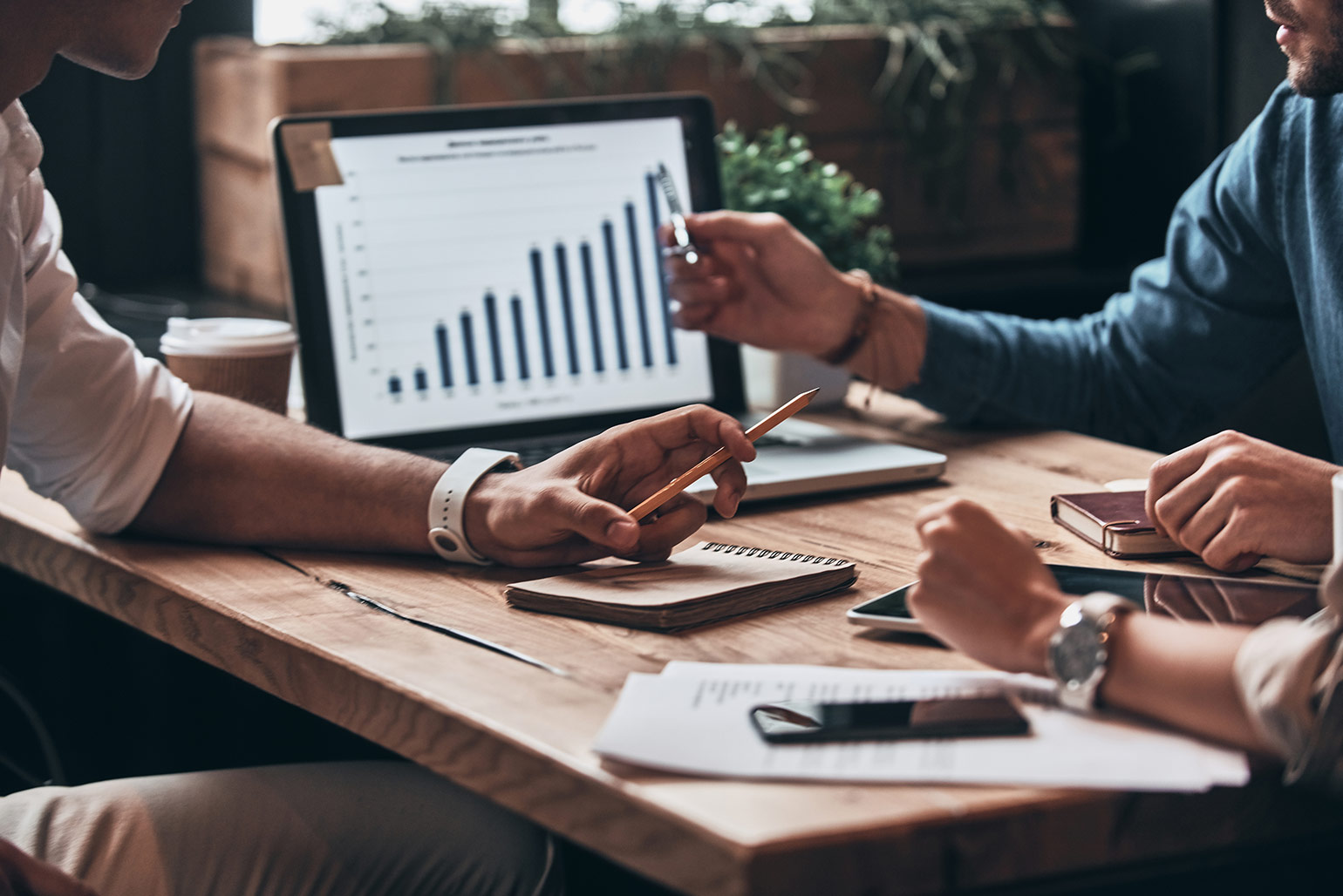 SPI Report Overview: The Impact of PSA on Historic Year of Growth in Services
Each year, Service Performance Insight (SPI) publishes The Professional Services Benchmark Report — a detailed survey and analysis of the services market — with the goal of providing project and services-based businesses a conclusive, fact-based benchmark for comparison and improvement. In this blog, we will summarize some of the key findings from the 2022 Professional Services Benchmark Report, which you can download here.
Revenue Growth Hits Record High in 2021
SPI recently surveyed 540 billable professional services organizations for their 15th annual benchmark of the PS industry, and one of the most notable findings was a tremendous spike in year-over-year revenues across professional services organizations in 2021. Even though it followed a year of economic uncertainty introduced by the pandemic, 2021 turned out to be one of the most successful years in history for services revenue. The services industry has far beyond recouped losses from 2020, proving itself as an incredibly dynamic market even when faced with changing demands, never before seen challenges, and entirely new ways of working.
According to the report, "In 2021 PS year-over-year revenues increased 22% to 10.6%, making it one of the best years in history. After the dampening impact of Covid in 2020, in which year-over-year revenue growth declined almost 2%, growth came roaring back in 2021."
So what exactly happened in 2021 to lead to this increase in revenue, especially after such an economically challenging year? According to the report, the most successful and profitable services organizations tend to have one thing in common – they leverage purpose-built, cloud-based software solutions to run their businesses. In order for a services organization to keep up with increasingly complex and growing demands, shifting client expectations, and an ever-growing list of competitors vying for their clients and their talent, they need the support of a SaaS solution designed for professional services excellence.
Understanding High Performing Services Organizations
Arguably the most valuable aspect of the SPI Benchmark Report is the in-depth analysis it provides of the highest performing services organizations — SPI classifies the business in the top 20% of the benchmark as "High Performance PSOs." SPI quantifies high performance using a complex calculation across key performance indicators. These metrics include, but are not limited to, year over year services revenue, billable utilization, sales pipeline and incoming demand, project and profit margin, employee hiring and retention, and finally client satisfaction and churn.
High performers tend to rank highly in these metrics and outperform the competition because they are able to swiftly adapt to change. Successful services businesses have visibility into where their business has been, where it is today, and where it is heading. They have a finger on the pulse and know the appropriate levers to adjust to cut costs, streamline operations and improve profits.
Why do High Performing Services Businesses Use PSA?
As outlined in the benchmark, many services organizations — even the high performers — report facing the same core challenges. What sets apart the high performers from the rest — especially in the past few years — is their ability to overcome these challenges and quickly adapt to change. The key differentiator is that high performing organizations turn in higher frequency to professional services automation (PSA) software to support them in tackling both existing and future challenges.
The report reveals that nearly all high performing organizations utilize automation tools and business applications. According to the report, "In all dominant business applications categories, top performers invest more in business applications and use business solutions to better run the business." Here are three reasons businesses are turning to applications like PSA.
1. Changing Demands
In the past, services organizations could get away with using manual methods or standalone software to keep tabs on the delivery side of the business, tracking data and progress in spreadsheets or project management tools. But this is slowing businesses down when the pace of business is speeding up. SPI reports, "Technology understanding and use has become a strategic imperative to exploit globalization and drive market growth. Barriers to entry are being lowered as faster, nimbler, more technology-savvy firm seize top clients and markets."|
The combination of increasing demand for services, higher expectations from clients to deliver high-value projects ahead of time and below budget, and the overall economic uncertainty of the time, it's impossible to become a high performer without an integrated, end-to-end software automation solution.
2. Shift to the Cloud
One of the key trends in the way technology is leveraged in the services market is the shift from stand-alone software to cloud-based, SaaS solutions. According to the report, "In 2020, within the enterprise application software market, the cloud market became larger than the non-cloud market for the first time, due in part to the coronavirus pandemic. By 2025, Gartner expects it to be double the size of the non-cloud market."
Cloud-based SaaS applications have officially reached the top spot, outselling non-cloud ten to one in the past year. According to the report, "Cloud solutions are especially important in the professional services market, as today's virtual consulting organizations may have skilled employees located across the globe, not collocated in physical offices. The cloud has enabled PS executives and workers at all levels greater mobile access to the information they need to improve visibility and management control of resources and projects."
3. Importance of Integration
PSA is a tool that can be easily integrated with other key systems in your tech stack. Organizations that have adopted PSA tend to achieve greater results when they have it integrated across other key business systems such as CRM, HCM, or Finance. According to the report, "SPI Research believes integration between CRM, PSA and core financials is an essential ingredient in superlative performance. Integration provides visibility to all parts of the organization and helps break down organizational silos."
The Top Four Benefits of PSA in Services
Cloud-based automation tools that are purpose built to solve the modern — and quickly evolving — challenges of the services industry are absolutely instrumental to long-term success. "Professional Services Automation solutions continue to drive significant operational performance benefits, yielding higher revenue and profit for professional services organizations." Below you can find four of the main benefits realized by high performing services organizations using PSA, according to the 2022 SPI report.
1. Increased Visibility into Business Data
High performing services organizations have deployed integrated business applications like PSA across all aspects of the business, giving them unprecedented visibility and control. Although PSA is still focused on enabling project- and services-driven organizations to better plan, staff, execute and collect all relevant information related to projects, PSA solutions have become much more than that. According to the report, "It has become the core solution for business planning with a view of the best projects, best clients, best services and best people to translate the business plan into reality."
This allows these high performers to be proactive and strategic with their business decisions — giving them the opportunity to capitalize on opportunities or get ahead of issues before they impact the bottom line. PSA provides 24/7 access to key business information and project insights showing potential roadblocks, changes in scope, or impending resourcing needs — just to name a few.
"PSA is the core solution to drive operational results… Over 83% of HPP firms use PSA, and nearly two-thirds have it integrated with the core financial management solution, which gives executives the ability to understand project related data in real-time."
2. Aligned Sales & Delivery Teams
High performers report PSA reduces the common disconnect that exists in services between the sales and delivery teams. Aligning these two teams across one system of truth improves communication and overall success. With all teams working from up-to-date, accurate, and comprehensive information, they are able to seamlessly transition between the sales and delivery stage — allowing both teams to be proactive and strategic about how to deliver the greatest value to the client.
What is key to note here is that the most effective way to align sales and delivery is not just adopting PSA, but integrating it with your CRM system. According to the report, "Three quarters of the high performing firms integrated PSA with the core CRM solution. The two groups that directly interact with clients, sales and delivery, must have consistent information to coordinate the best way to plan, sell, staff and deliver professional services.
"CRM and PSA solutions are both used by client-facing groups. It is essential the left hand knows what the right hand is doing. Therefore, integrated CRM and PSA help sales and service delivery better collaborate to ensure sales is selling what service delivery can deliver."
3. Improved Billable Utilization
PSA solutions make it clear where there are opportunities to cut costs and streamline operations. Organizations leveraging PSA can be sure they are using the right resources, at the right cost, on the right project.
"PSA solutions yield several core benefits to PSOs, but most executives only need to look to the relative 11% (from 68.1% to 75.3%) increase in billable utilization as a primary reason to select PSA." To put this into perspective, just an 11% improvement in billable utilization for a 100-person organization translates to over 15,000 billable hours per year, totaling over $3 million in increased revenues.
According to the report, "Almost all key metrics improve with PSA adoption. These systems pay for themselves with substantially higher consultant revenue yields, better project margins and more bottom-line EBITDA profit."
4. Increased Services Headcount
The 2022 report shows that the highest performing organizations were not only able to respond to the increasing demands for services during the pandemic, but they were able to capitalize on them. Organizations with PSA in place were able to effortlessly react to new demands and got ahead of the rush by proactively hiring, training, and assigning the most cost-effective resources to projects.
According to SPI, "With a spike in consulting demand, hiring almost doubled with year-over-year headcount growth of 67%….PSA users reported almost double the headcount growth of non-users because they were far more successful throughout the challenging year of 2021."
Many services organizations faced with unprecedented levels of growth experience a period of delay between the increase in demand and the ability to deliver on that demand. They find out deals are in the pipeline or that they are projected to close too late in the process, and have to reactively hire expensive consultants in order to get projects delivered on-time. With PSA, organizations can get ahead of a growing pipeline to ensure an on-time, under-budget and successful project delivery.
Final Thoughts
The 2022 SPI benchmark report revealed a wide and growing gulf between the top performing professional services organizations and the rest of the industry. The top performers, who are more likely to use PSA to run their business, have survived and thrived through a period of acute challenge. Despite a dip in growth in 2020, the services industry has come roaring back in 2021 with unprecedented revenue numbers reported. This is in part thanks to the widespread adoption of integrated, cloud-based PSA software such as Kimble. Read the entire benchmark report here.