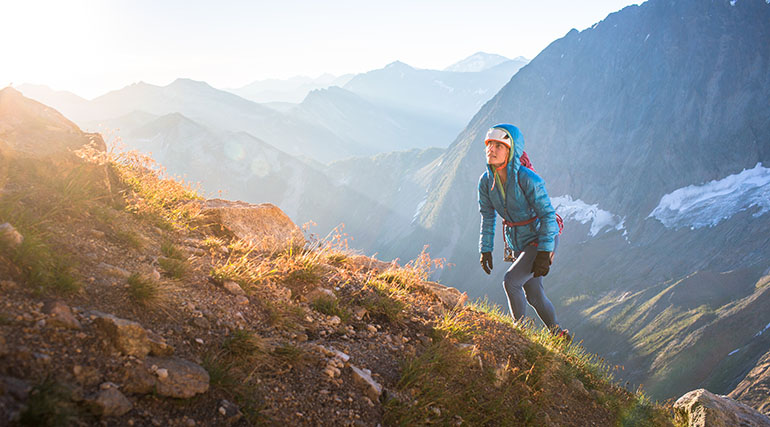 2021 SPI Benchmark Report Reveals the Professional Services Industry Continues to Grow
A question asked by many services organization leaders, especially during the chaos of the past year, is: What characterizes the top-performing services organizations from the rest, and what tools and best practices are they leveraging to maintain top performance amidst rapid change?
Global research organization, Service Performance Insight (SPI), answers that question — and many more — in their 2021 Benchmark Report. SPI surveys hundreds of professional services organizations on the trends of the past year to better help the entire industry understand how to reach their full potential. Read this post to learn why Kimble Co-Founder Mark Robinson thinks the 2021 SPI Benchmark is invaluable reading for professional services leaders.
Mark Robinson, Kimble Co-Founder, on the 2021 SPI Benchmark Report:
I'm always eager to see what the SPI Benchmark has to say about where the professional services industry is going — I think it's essential reading for anyone running a services organization — but I don't think I've been more curious to explore what the benchmark tells us than I am in 2021. I don't think I'm alone in that, it's been a particularly chaotic year, and there's been a lot of hand-wringing about the future of the industry. I might have done some of it myself.
Which is why it's so good to see that the 2021 Professional Services Maturity™ Benchmark Report tells us that the Professional Services sector has proved more resistant to the economic shocks of the Covid pandemic than many other areas. Average revenue growth was an encouraging 9% — down just two percent on the previous year.
In particular, the technology sector was one of the least impacted with continued healthy revenues and profits. In 2020, we saw a great acceleration in the use of digitization to support virtual work and access from anywhere. This means an abundance of work for PS organizations who stay at the forefront of technology.
These findings align with what we're seeing from the businesses we're working with in our capacity as a technology partner. Rather than see professional services and technology businesses retreat, 2020 has been a year where demand for the professional automation solution that Kimble provides has gone up, and our customers have been aggressive about increasing their adoption of our software so that they can find ways to quickly adjust to and take advantage of the new normal.
In a lot of ways, that new normal is an acceleration of digitization trends we've been seeing for years, with widespread acceptance where there had been resistance before – because in 2020 businesses had no choice but to embrace change. Even in the most traditional industries and geographies, we have seen a general acceptance of the move to cloud computing. Ways of working definitely changed — but, when it came to remote working, rather less so than one might have predicted. According to the SPI benchmark, the percentage of on-site service delivery declined to 40.8%. This means 59.2% of PS revenue was delivered remotely, but the switch to virtual service delivery was less dramatic than was anticipated in the early part of the year.
Still, the common acceptance that there will be more remote working going forward has led to an emphasis on "mobile" with anywhere, anytime access to systems and employees which will be mandatory going forward. We have already seen a tech exodus from expensive urban centers like Silicon Valley, fueled by the ability to work remotely from anywhere.
A few additional findings from the report that I found interesting include:
20% of sector revenue came from recurring revenue models such as usage-based consumption, subscription billing, and managed services, which accelerates the trend towards those revenue models that has been slowly shifting for years.
Overall attrition eased to 11.6% — the lowest attrition in five years. It's clear that employees were reluctant to look for greener pastures in 2020 and elected to remain where they were, though I think everyone is preparing for that reluctance to melt away throughout 2021 as top talent gets more adventurous and starts courting offers.
While revenue growth didn't dip as much as one might have expected, going from 10.6% in 2019 to 8.7% in 2020, headcount growth was more significantly impacted — it went up by 5.5% in 2020, down from 9.0% in 2019. In all likelihood, this figure is a reflection of a more cautious approach to hiring in 2020, and we will see more aggressive growth in 2021, but how quickly that growth accelerates will be an important factor for business leaders to keep their eye on, lest they end up behind the curve.
I know that at Kimble, we saw our customers, whether dynamic fast-growing consulting businesses, or the services arms of major multinationals with tens of thousands of employees, demonstrate agility and resilience throughout 2020 and heading into 2021, with many continuing to grow at a fast rate.
Download the entire SPI Benchmark Report for the complete picture of what 2020 meant for the services sector, and to understand more about how the best-performing PS organizations responded and what trends are likely to continue through 2021 and beyond.