Feedback from Kimble's Autumn Customer Conference - "Overwhelmingly Positive"
by Peter Fitzpatrick
Customer for Life Officer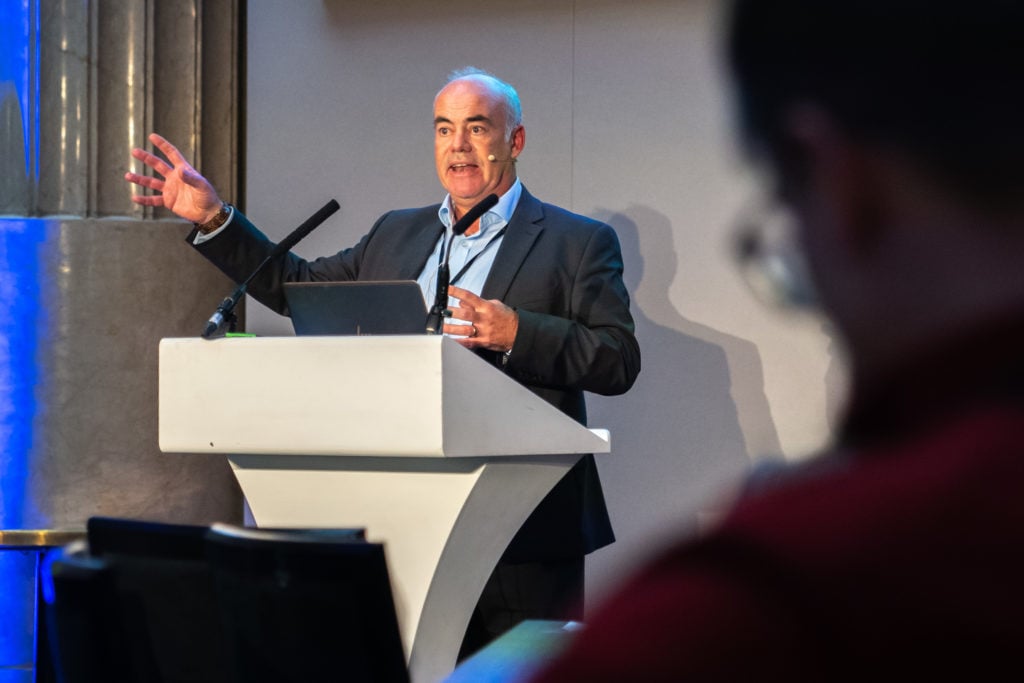 London in November may not sound like the most attractive setting for a customer event – but despite the grey skies outside, the energy in the room was palpable. More than 100 customers attended and participated enthusiastically.
Our CEO, Sean Hoban, swapping his usual smart-casual look for a three-piece suit, kicked off with a welcoming introduction to the event, which was in a new venue to us – the Cornhill Banking Hall in the City of London. The high-ceilinged space made for an impressive backdrop and gave us plenty of room to divide up into 'streams'.
For the first time, we had done a survey in advance to select two subjects for these centerpiece sessions –  one was about using reports to make better business decisions, and the other focused on driving forecast accuracy.
Sean Hoban, Mark Robinson, Geoff Pople, Lucy Butterton and Mark Smith lead the predictably well-attended trends and analytics session, whilst Andy Bowers, Sarah Edwards and I led a session to help our customers understand how forecasting accuracy can be achieved and how this can transform their businesses. The session included three live polls and interactive feedback – also the first outing for these at a Kimble event – and they elicited a good response.
Our closing session was led by Mark Smith. Mark wowed the audience with the Winter 19 and beyond product roadmap, lingering on some of his own personal favorites. Then everyone moved on to a convivial drinks reception at the Banking Hall's sister venue Grace Hall.
"Informative and interactive"
Since the event, we have had overwhelmingly positive feedback from attendees. A few people even commented that they felt it should have gone on for longer! Here are some of the comments we received: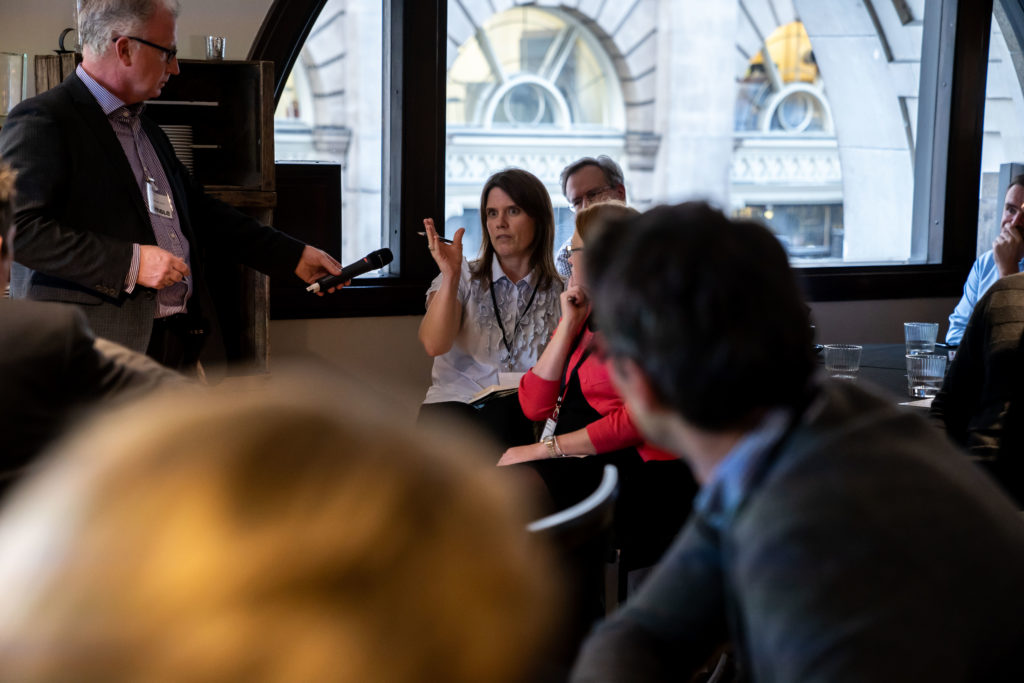 "It was informative and interactive – at the right level"
"Very happy – we need to ensure our US team also attend the US sessions"
"The presenters did a great job of involving the participants to draw out real-life issues and then talk through these."
"Kimble is close to customers needs"
Delegates said they relished the opportunity to delve into the nuts and bolts of Kimble's powerful capabilities and find out more about features they may not yet be using. They were also keen to learn more about the product enhancements that have been delivered in Winter 19 and to discuss the roadmap for the future.
"I think that the focus (of Winter 19) shows that Kimble is close to customers needs, focused on outcomes and this ties in heavily to the roadmap – intelligent forecasting and intelligent time and expenses."
"Some interesting enhancements on the way. The biggest takeaway item from my viewpoint is the fact that when an opportunity in Sales Cloud has a start date pushed back it will update the elements within Kimble of this new start date."
"Exciting releases planned which reflect questions we were going raise about functionality."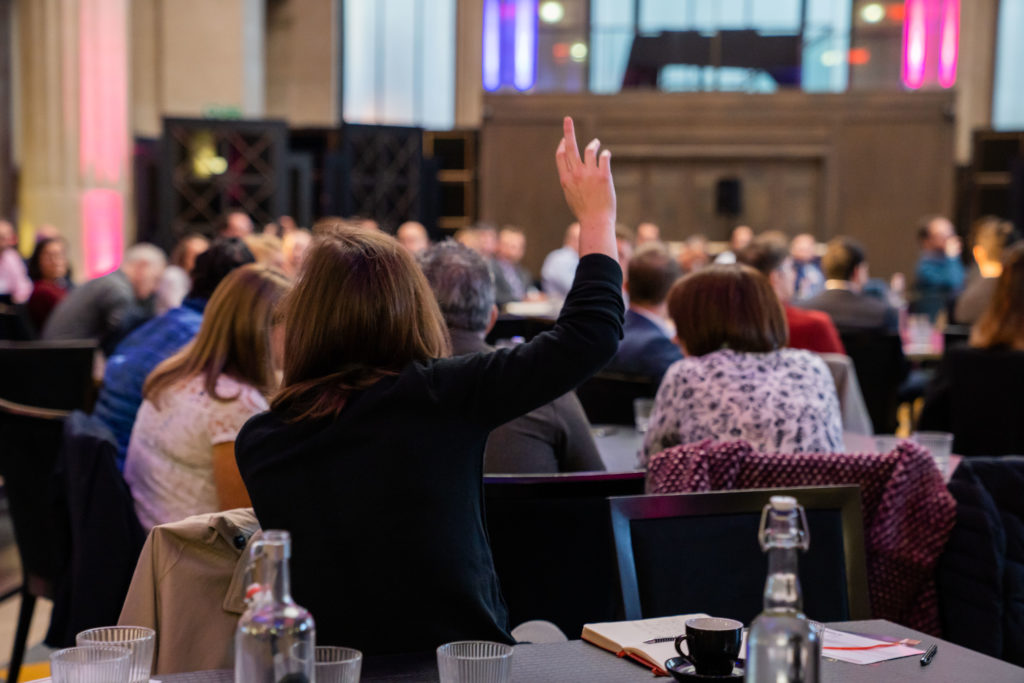 Customers learn from Customers
The event was not simply about Kimble presenting to customers and getting their feedback  – this was also a chance for customers to network and to share notes with each other and the management team at the evening event.
Attendees from customer organizations and from the Kimble team went away enthused and having taken onboard new ideas; about the product, about how people make use of it, and indeed about some of the broader challenges which face services businesses today. Some comments:-
"It was good to share our problems and see how others dealt with the same problem (eg late submission of timesheets)."
"It was good to hear and understand how other organizations are using Kimble and the issues they have had and how they have resolved them."
"I felt the event helped give everyone a better appreciation of the enormous scope of the product and how each part was related to others."
A big thank you to the Kimble team and to all those who attended for contributing to another incredibly successful customer event. We look forward to the next customer conference which will take place in the US in May.