Design a Disciplined Month-end Close: Kimble Best Practice Guide VI is published.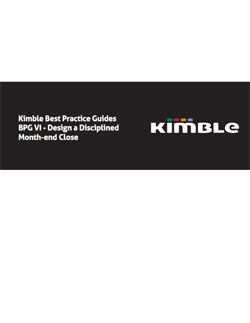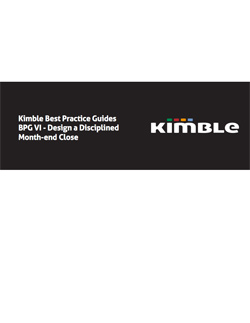 Having every department keeping to the same time signal helps to keep the business moving forward together and that is why focusing on creating a regular cadence around month-end close is a powerful driver of business success.
A White Paper addressing issues around month-end close and suggesting some simple steps towards creating a "metronome for your business", is now available to download from the Kimble website.
This is the latest in a series of best practice guides on topics of particular interest to consulting organizations. These draw on Kimble founders experience of building and operating successful consulting businesses.
To download the White Paper, click here.