10 Ways to Improve Resource Management & Allocation
Resource Management Challenges
Often, when people talk about resource management, they are describing functions that fall within the domain of Enterprise Resource Planning (ERP) like human resources management or the procurement of physical resources like workstations. However, this term has a specific meaning when running a services organization, and it requires its own tools and strategies.
In the context of services, resource management is about resource allocation – putting people in the right place at the right time. This is a challenging process. Get it right, and people's time is used effectively on appropriate projects, improving profitability and customer engagement.
If resource management goes wrong, it leads to a variety of issues:
1
Employees' time is under-utilized
3
Resources with sub-optimal skills are matched to projects
4
Last minute hiring of contractors, which reduces profit margins
5
Customer satisfaction is impacted
The Future of Resource Management
Technology is changing the ways resource managers think about resource allocation and resource utilization. In the past, cumbersome manual processes and silos between teams that had valuable resourcing inputs made it difficult to get an accurate idea of incoming demand and each resource's utilization rate. This meant resource matching tended to be done reactively, close to the start date of projects, and within specific teams or areas.
The future of resource management is one in which resource managers are assisted by professional services resource management software to work more proactively, making decisions which have a direct effect on revenue and margin. In the same way that cloud-based ERP has transformed the way HR and Finance manage the business back office, the emergence of services automation has altered the services landscape, creating new possibilities when planning resourcing processes.
Professional Services Automation (PSA) utilizes powerful tools such as Augmented Intelligence to support resource managers as they create teams that blend people with different skills and levels of experience. PSA software provides access to accurate, up to date information – the basis for good business decisions, This enables resource managers to work across boundaries and to use data to plan more effectively.
10-Step Guide: Improving Resource Management
1. REVIEW WHO MANAGES RESOURCES WITHIN THE ORGANIZATION
According to Kimble CMO Mark Robinson: "Resourcing is the most important job in a services organization. My first business grew to 200 people in two years. The people who took care of resourcing were my partners and we knew we had to get this right. The market was moving. We needed the right staff in the right place at the right time and we needed to know where to recruit."
It is crucial to understand who actually makes resourcing decisions in your organization. Is it done by individuals or groups? Are resources managed within teams and departments or flexibly across the organization? Do the individuals who are tasked with this understand the most up-to-date methods of resource management? Do they know how to use business intelligence to facilitate and improve resource allocation?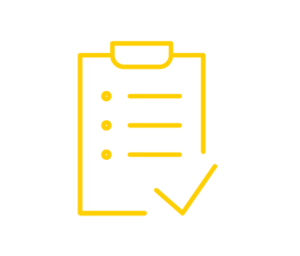 2. BUILD AN UP-TO-DATE KNOWLEDGE BASE & COMPANY-WIDE RESOURCE POOL
Being able to make the best job of resource allocation requires visibility of:
What skills employees have;
Their availability now and for the next six months.
In order to truly understand which resources are available, a resource manager needs easy access to a knowledge base that includes the availability, constraints, skills and location of all the individuals in a company-wide resource pool. Creating this – rather than separate pools that are segmented by team, department, or geography – increases the potential for resource managers to put together the best team, a blend of people with different skills and experience.
Resourcing globally across the business is likely to increase billable utilization across the board because it uncovers pockets of people's time that have been locked up within the management structure. Raising utilization in a services organization has a direct effect on revenue. Randy Mysliviec of the Resource Management Institute argues that: "Resourcing across the enterprise is better for the organization but it does often require a culture shift. Managers may still be responsible for looking after their team – but they no longer control what they do with their time on a day to day basis."
3. MANAGE THE RESOURCE POOL IN LINE WITH THE MARKET
Managing your resource pool in line with market demand requires a constant process of review, evaluating whether the business still has the right mix of skills to supply what customers and potential customers want. This involves asking:
What skills are becoming valuable, which are losing their relevance?
What are the trends – where is the market heading?
Is your organization undergoing appropriate training and professional development to acquire and refine skills?
Is everyone in the organization being encouraged to update the knowledge base with new experience, skills, courses, and qualifications?
Can automation tools like a PSA solution provide prompts to get the organization to update information more regularly?
Using technology to remind people to continually log skills and track experience gained fosters a culture of skill and talent development which is rewarded when resources are allocated to the most appropriate projects for their skill sets. These practices help to build and retain a high-performing team.
Another advantage of a Professional Services Automation solution is its ability to capture opportunities that were lost because the business didn't have the skills to win them. This can clarify what skills the market may be looking for that your organization needs to provide. This information is valuable because it allows you to analyze important skill gaps based on what the market demands now as well as which skills demands are trending. Using trends, you can then determine what skills will be in demand in six months and develop an action plan to address anticipated skill gaps.


4. REVIEW USE OF CONTRACTORS
Most services organizations use a mixture of contractors, partners and freelancers to resource engagements – a diverse pool of suppliers to bolster the talent pool. It is important for resource managers to fully understand the implications of leveraging suppliers like contractors. When are we using contractors? Why are we using them? What is the effect on the bottom line?
Relying too much on contractors might be a sign that resourcing is being done too reactively – for instance, the organization is committed to deliver a project with a start date in two weeks time, but the resources we need to staff it are not available, so we have to scramble to find expensive contractors to deliver those services. Seeing demand at an early stage and resourcing early can mitigate this and ensure that contractors are used strategically.
There are situations where utilizing contractors might be the most cost-effective solution – for instance, it is short term or uses supplementary skills which are not part of the business' core offering. Where this is the case, it helps to have a PSA tool that lets resource managers see in real-time the effect on profit margins of allocating contractors rather than employees. The right end-to-end solution will also make it easier to handle time-tracking, billing and invoicing for contractors, maintaining a single system of record that tracks the work and associated costs of contractors alongside the same data for work done by employees.
5. LOOK FOR OPPORTUNITIES TO RECRUIT
Human capital does not materialize overnight. Finding the right person, hiring them, and onboarding them takes time. And, in a services business, hiring people is the main way of growing the business. However, we don't want to recruit on a stop-start basis. Aggregating demand from the forecast and using this to guide hiring decisions provides a solid basis for recruitment.
A forward-looking recruitment process based on an accurate forecast also means that when highly skilled people come into the business, they can be placed on appropriate projects quickly which means they will be billing sooner.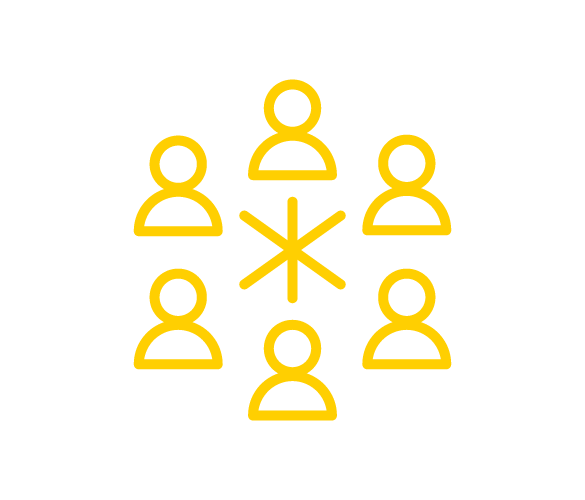 6. RESOURCE MANAGERS SHOULD COLLABORATE WITH SALES
In a services organization, the sales team is selling the time of the resources, so it is imperative that sales and resourcing teams have an open line of communication. The demand that is coming down the pipeline tells the resource team about upcoming demand – what skills are needed when.
What frequently gets missed is that the collaboration between sales and resourcing works both ways. If the sales team get updates from resource managers and have visibility of resource planning, they can focus their efforts on areas where there will be available or even underutilized resources. If it looks likely based on current forecasts, for example, that several resources will hit the bench in two months without any projects to move to, resourcing can steer sales, encouraging them to actively sell that availability, perhaps using pricing incentives.
7. ALLOCATE RESOURCES AS EARLY AS POSSIBLE – BEFORE OPPORTUNITIES ARE WON
Collaboration between sales and resourcing teams also helps break the common practice of assigning resources for projects only once the contractual paperwork has been signed. Assigning resources only at that stage misses an opportunity to be more proactive – deals usually hit a high degree of confidence weeks before the contracts are finalized and this time could be used to make progress on resourcing.
Resourcing managers can then plan ahead and build a team that will work well together, finding an optimum balance of more experienced and less experienced members, which both maximizes resource utilization and margin while also training more junior members of the team. This suits the team members as well – services professionals usually value working in a more planned environment where they can see what projects they are likely to be working on.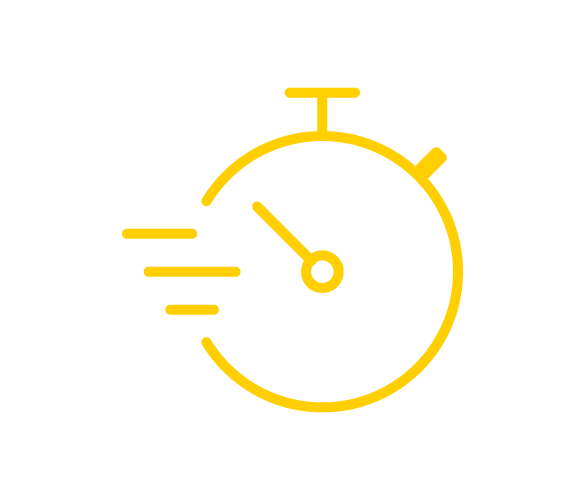 8. ENSURE START DATES DON'T SLIP
If project start dates are continually shifting, it becomes very difficult to allocate resources effectively. For example, when a start date for a project slips by a month, the resources that were allocated to the project are likely no longer available to do the work. Resourcing then has to be done reactively, plugging the gap with whoever is available, even if that means turning to expensive contractors.
The project start date is related to the 'close date' – the date on which the opportunity is won. The close date of an opportunity is crucial because it is the scheduled milestone in the sales pipeline upon which much else depends. This includes time which has been allocated to resources – if the close date slips, people may be left without billable hours, meaning effective utilization and revenue will likely slip too.
Business leaders need to be firm about the fixed nature of the close and start dates, perhaps attaching financial conditions to these. Salespeople should be held to this date – it is the most crucial in the sales cycle, and it needs to be predictable. If it slips, the customer may not get the resources that have been allocated. Emphasizing the importance of the close date, Kimble CMO Mark Robinson says: "The expression I use is close date is 'King'. This involves setting a culture within the business development team that setting an accurate close date at the start is vitally important. It is up to the leader of the business development team to create the disciplines which monitor close date and enforce its importance on this team."
9. CAPTURE DEMAND WHICH IS COMING FROM EXISTING PROJECTS
Demand does not come exclusively from new opportunities. Existing projects run on or expand in scope, milestones slip, and extra resources get pulled in. Is there a repeatable business process in place to capture additional demand for resources on projects that are already in progress as soon as that demand arises? If resource managers are allocating people to new projects, it is important that they are aware of the possibility that the end date of a current engagement could change.
The only way resourcing managers can account for demand coming from existing projects while also keeping on top of potential demand from new projects is to have a single view of all demand. This is one area where a PSA solution, particularly one that links customer relationship management (CRM) with sales and delivery can be extremely useful.



10. ENSURE CONSISTENT ADOPTION – TIME TRACKING, APPROVAL, PROJECT DELIVERY
Effective resource management relies on consistent, reliable information from multiple individuals and teams across the organization. Time tracking has to be accurate and up to date – not just to see what has been done but to gauge what still needs to be done. So what is the process for approving time? It is important that is is more than a box-ticking exercise and that project managers and resources work together to understand how much effort is actually left on a project. It may look like half the hours on an 80-hour project have been used up when time and expense submissions come in for the week – but has half the expected progress actually been achieved? It might turn out that while 40 hours of work have been done, 60 hours of work still remain, which is important information that needs to be tracked and updated.
When people across the organization have a consistent and disciplined process for entering and approving information, it benefits the entire business. Resource managers in particular will benefit because they will have access to a real-time, accurate source of data which they can use to put the best teams on the best projects, delivering great customer satisfaction and engagement.
Professional Services Automation for Resource Management and Allocation
Resource management within professional services organizations is undergoing a transformation. In the past, the limitations of spreadsheets and home-grown, on-premise solutions meant that resource management and allocation tended to be done on an ad-hoc, reactive basis within teams and departments rather than on a truly global scale.
Resources are the major cost in a services business and managing them more effectively will have a direct effect on profit margins. The advent of professional services resource management tools like PSA is changing the strategies businesses use to allocate resources in positive ways. Services automation offers:
Complete visibility of availability and skills across the entire business.

Accurate up to-date resource utilization rates, including a breakdown of billable utilization (based on billable time). Professional services automation software can measure how much effort is dedicated to billable time and how much to internally-focused work, and can use diagnostic analytics to identify trends.
Using technology effectively, resource managers in professional services organizations are empowered to drive improvements which will increase profitability and customer engagement.
Kimble PSA is designed to support proactive and effective resourcing within a services business. Watch Peter Wilson of Pcubed explain how using Kimble PSA for resource  management has increased revenue by reducing lost billing days.